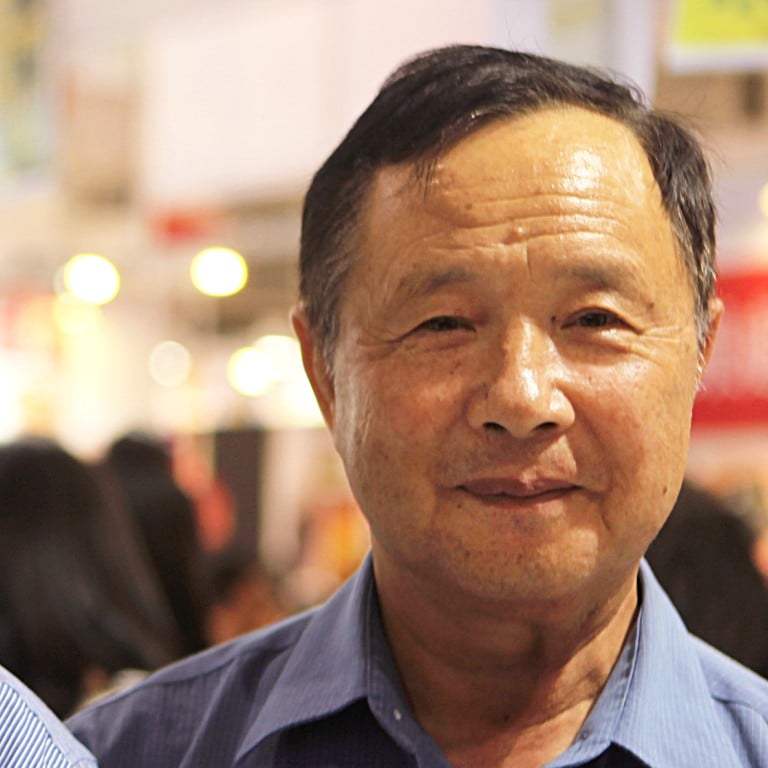 Son of detained publisher Yiu Man-tin in plea to Xi Jinping
Follow example of your reform-minded father and free him, Yao Yongzhan tells Xi
The son of arrested Hong Kong book publisher Yiu Man-tin has invoked the name of President Xi Jinping's own reform-minded father in an appeal for his release.
In an open letter yesterday, Yao Yongzhan called on Xi to follow in the path of Communist Party revolutionary Xi Zhongxun and stop the "political persecution" of his father.
Yiu Man-tin, whose name is also spelled as Yao Wentian, has been held for nearly three months on a charge of "smuggling prohibited items".
Before his detention, Yiu was in discussions to publish a book by dissident writer Yu Jie, entitled .
"General Secretary Xi Jinping's father Xi Zhongxun was a compassionate and morally upright leader, a rare gem of a politician" Yiu wrote, in a reference to the younger Xi's title as party chief. "I hope that Xi can follow in his father's footsteps, accommodate dissenting voices in Hong Kong, and release my father."
Supporters of Yiu said this week he had been set up by a friend who asked him to deliver some industrial paint to his house in Shenzhen, where he was arrested.
Yao Yongzhan said his father was confronted by customs agents. One said, "We finally got you; you're a big fish," which the son took as evidence the move was planned.
Word of the arrest came amid a reported crackdown by mainland censors on Hong Kong and Taiwanese works deemed "vulgar" or "politically harmful".
Yao Yongzhan, a Hong Kong student jailed on the mainland after taking part in the 1989 democracy protests in Tiananmen Square, now lives in Minnesota. He described his father as devoted to fighting for press freedom.
"During his many all-nighters working, publishing was his life," he said. "A few times my mother visited me in America, but he would stay behind for work. He'd use Skype to see me and his three grandchildren."
The son, Yao, said his 73-year-old father had asthma and heart problems. He fainted when arrested and had been battling health issues. He is reportedly being held in a detention centre's medical ward.
Yu said yesterday that Shenzhen police had demanded Yiu Man-tin's wife pay 60,000 yuan (HK$76,300) to see her husband in detention in late November.
"She gave it to them and has seen him just once in his three-month detention," he said.
This article appeared in the South China Morning Post print edition as: Detained publisher's son in plea to president