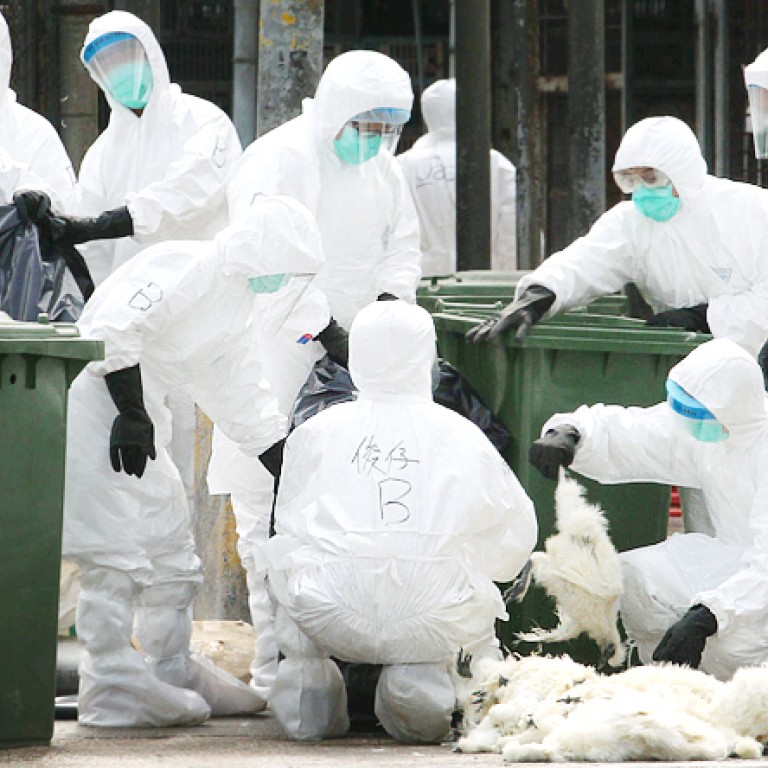 New

|
Family cluster of bird flu cases brings China's total H7N9 infections to 110
A family cluster of H7N9 bird flu cases has been reported in Zhejiang where both parents and their daughter contracted the disease, bringing mainland China's total number of the confirmed cases this month to 110, Xinhua News Agency reported.
An official with the Chinese Center for Disease Control and Prevention told Legal Evening News on Tuesday that the parents, who live in Xiaoshan, had worked as vegetable dealers in a wet market before falling sick, and that the daughter had also briefly helped at the market.
Yet it was still unclear if human-to-human transmission among the family members in Xiaoshan was to blame, or whether all of them had been exposed to live poultry, the report said, adding that the health authorities are still investigating.
On Tuesday, Jiangsu province reported one new case of H7N9, while three new cases were reported in Guangdong and four in Zhejiang. Among the total 110 confirmed cases this year, 20 people have died.
The National Health and Family Planning Commission admitted earlier this week that it could not rule out the possibility of "limited" human-to-human infections of H7N9, but there was no evidence of sustained transmission yet.
Meanwhile, police have tightened the crackdown on rumour-mongering of the disease, according to Xinhua.
Police in Shenyang, capital city of Liaoning province, detained one man on Monday for spreading the rumour that the virus is contained in pickled chicken feet - a popular snack - on social media. Authorities in Shanxi's Taiyuan and Qizhou also arrested three for making up infectious cases in both cities.