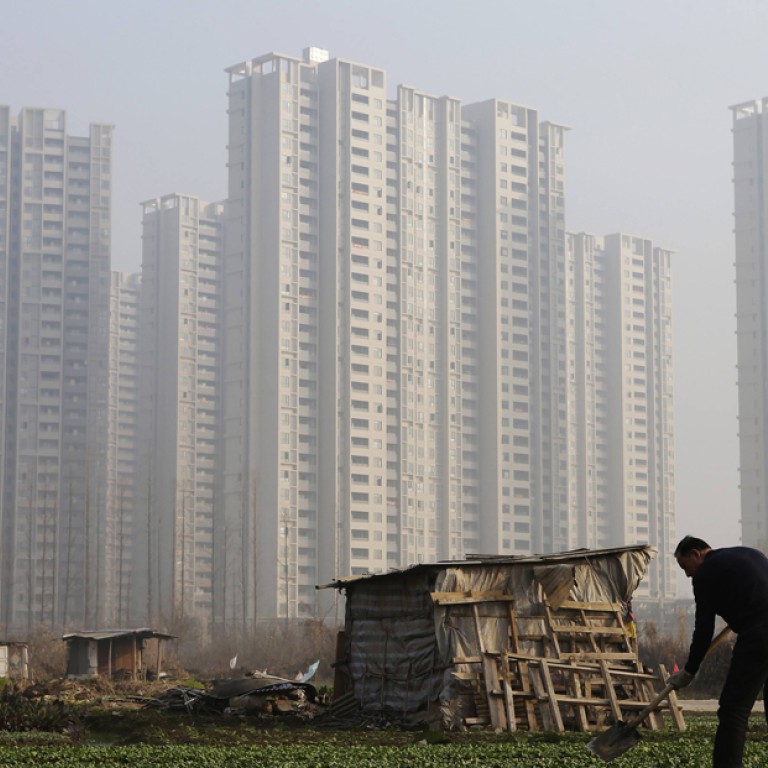 Pension systems for urban and rural dwellers in China will be merged
State Council hopes merging the systems will boost social mobility and ease burden young people face caring for parents, analysts say
Beijing yesterday said it would unify the pension systems for rural and urban residents, a move analysts believe will help narrow the country's income gap and better prepare it for the challenges of an ageing society.
The State Council announced the move in a meeting chaired by Premier Li Keqiang .
The mainland has different pension systems for rural and urban areas. Most farmers didn't receive any payments until a programme was launched a few years ago, while urban residents have been covered since the 1990s.
In recent years governments have sought to extend coverage to as many residents as possible, and by the end of 2012, more than 130 million people were receiving payments. At least 15 provinces and municipalities, mostly in the wealthy coastal areas, have already unified their rural and urban pension schemes. This has allowed rural residents to enjoy some benefits their urban counterparts received, such as an annual increase in payments.
The central government announcement said the basic pension system that ordinary urban residents enjoy would be merged with the rural scheme.
"The meeting has decided to merge the two systems according to laws and establish a nationwide unified rural-urban resident pension system," the State Council said. A single system would guarantee fairness in benefits, which would help boost social mobility … as well as increase consumption and encourage innovation and entrepreneurship, it said.
The central government promised to offer more subsidies to less well-off western provinces than to eastern areas.
"All these efforts will help narrow the income gap, no matter if it's between rural and urban residents, or between wealthy and poor regions," said Professor Wang Xujin, who specialises in insurance at Beijing Technology and Business University. "With China's increasing urbanisation, it will also encourage mobility of the population and provide farmers with a better sense of social security.
"These measures will help meet the mounting challenges China faces from its ageing society. Younger generations will face a … lighter burden in supporting their parents."
This article appeared in the South China Morning Post print edition as: Beijing to unify urban, rural pension schemes