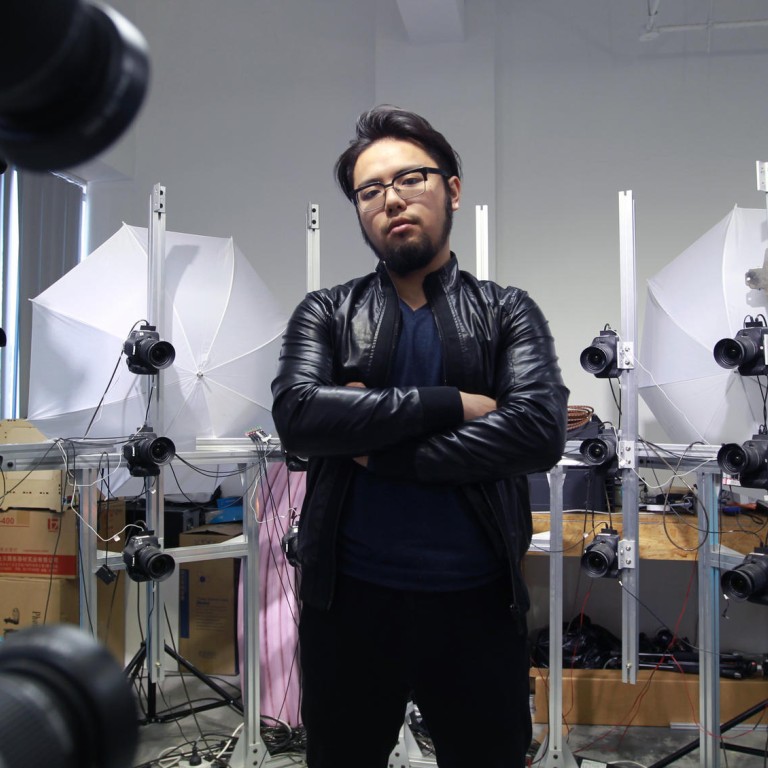 Entrepreneur is a mover and maker: Justin Wang Shenglin
Founder of Beijing Makerspace unites people who want to make cool stuff
Makerspaces are community workshops taking off in the US, Europe and elsewhere. They provide a place for people with common interests - often geeky ones like computer science, electronic art or making gadgets - to meet, share ideas and turn their inspiration into reality. Justin Wang Shenglin , 25, is a co-founder of Beijing Makerspace.
We are a social enterprise. We organise fun workshops, seminars and other events for people who'd like to turn their ideas into physical prototypes or products. Most of our activities are open to the public, while a few are for members only. People who join us come from all walks of life: IT engineers, programmers, designers, artists, students - even psychologists. The thing they have in common is a desire to make cool stuff.
Every quarter, we organise a "48-hour hackzone" event. We set up a theme and invite people from different industries to work out something around it. Five people form a team: they meet on Friday, figure out an idea and turn it into something real over the weekend. Our most recent hackzone was organised jointly with Intel. The theme was "Internet of Things (IOT)". Members designed an intelligent bracelet, powered by Bluetooth and wi-fi, for blind people. Users wear a bracelet on each wrist - they tell the bracelets where they want to go and the device guides them to the left or right by vibrating one of the bracelets.
I formed a team comprised of a fashion stylist, a display technology expert, a fashion designer and a Bluetooth expert to design high heels that can change colour and patterns. It's really cool.
I studied finance management at university. But I have wide interests. At university I had a chance to study in France. In early 2011, I first learned about the "makers" concept when I joined an organisation called Flemingoeda Open Space in Beijing. I felt it's something I had always wanted to do. In March, some friends and I changed its name to Beijing Makerspace.
The early days were really tough. We rented a tiny room. At that time, I was working on a multi-touch table that was like a large iPad that people could play games on. Other members were working on 3D-printers, robots and other gadgets. In late 2011, we met some makers from Shanghai and Shenzhen. We got the idea of doing a big carnival event for makers. I borrowed 600,000 yuan (HK$762,000) from my parents. We invited makers from 15 countries, showed local and foreign makers' inventions at an exhibition centre in Beijing, and organised 25 workshops. That event was a turning point. A senior municipal government official who attended called other department heads to have an on-site meeting right at the exhibition centre. They decided to subsidise us, which meant we could move into a bigger office.
To make money. So far, part of our funds come from the government and we are also sponsored by a venture capital firm. We also charge membership fees and non-members pay to attend our events. Despite the difficulties, we feel we are doing something right. We want to tell people that, no matter if you are aged seven or 40, just make the move to turn what's in your mind into reality. This is important.
The "makers culture" has a very good mass base in the West since people there are raised with the DIY ethos from childhood. When they get an idea, they go out and buy some materials, Google for more information and get it done on their own. Some big events organised by makers in the US can attract as many as 300,000 people. The events feature the likes of Cisco's founder Leonard Bosack or Apple's founder Steve Jobs. Each of them started with brilliant ideas. In China, the DIY culture is weaker and pressures are bigger. Many start their own business not because they have a cool idea but because they want to be millionaires.
Actually, China is a makers' paradise. All the materials they could want are here and extremely cheap. At markets like Zhongguancun, you can find almost everything you need. There are at more than 20 makers organisations in China, where the concept has only just started. It will take time to get more people involved.
In three to four years, I hope to generate some profitable products. I'd like to fall in love, travel the world, use a camera to record my trip and make it into a documentary. Then I hope to write a book and take a PhD programme I am interested in.
This article appeared in the South China Morning Post print edition as: Entrepreneur is a mover and maker