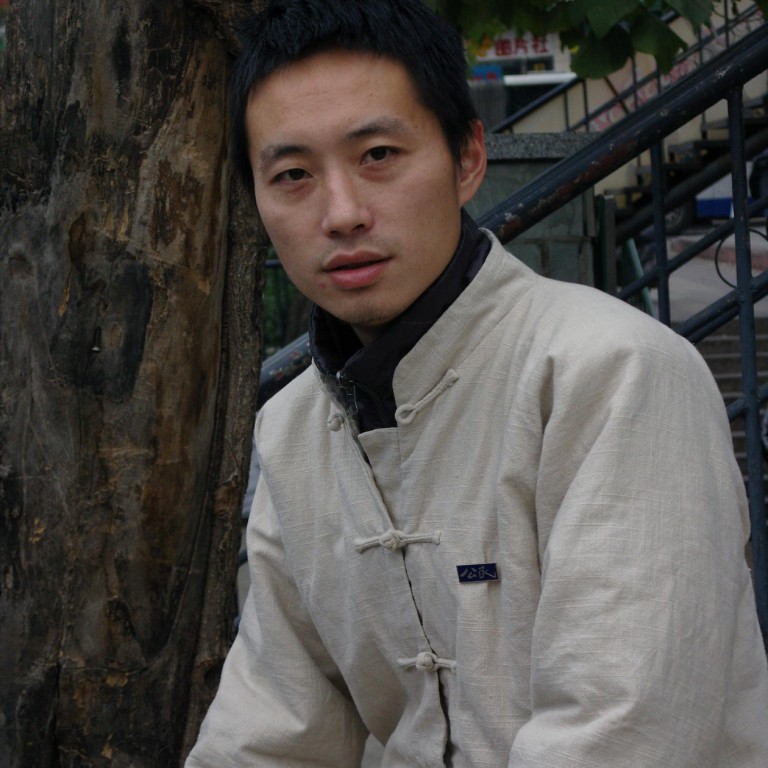 From porn surfer to freedom fighter: How Zhang Kun became a democracy activist
Zhang Kun found a site on Tiananmen Square by chance one day at a Web cafe, changing his life
Like most young people today, Zhang Kun has spent a lot of time hanging out at internet cafes. The 26-year-old from Xuzhou, Jiangsu province, liked watching online porn as a teen, until one day he stumbled on a video link that prompted him to search for the truth, and eventually transformed him into a campaigner for civil society.
When I was about 14, broadband internet began to get a foothold in China, which gave rise to internet cafes. Unlike many teenagers my age, who frequented internet cafes to play online games, I was instead curious about pornography, perhaps because I had a bit of a rebellious streak at the time. The internet was rife with adult content back then, and I often went to internet cafes to browse forums on such things as Japanese adult videos. That was how we teens had our fun at the time. But one day I came across a video that had a profound effect on me. The video was about the crackdown in Tiananmen Square in 1989. I was so shocked that I burst into tears. I didn't know much about the concept of democracy, but I was touched by what the students and other protesters had done, for a good cause. And I believe that whoever ordered the crackdown by the People's Liberation Army were heartless.
Not until that day. Actually, many of my peers are still unaware of it to this day. I had doubts about what was on the video, so I reached out online to people in Taiwan and Hong Kong to verify what was shown on the film. The more feedback I got, the more I believed it had happened. However, I also learnt that many internet users had been detained for accessing materials linked to the crackdown. When you tried to raise the issue with classmates or friends, their first reaction was that they didn't want to discuss it - and some simply reported you to the police. That was exactly what people usually did in the rural community of Xuzhou where I was raised, and you couldn't change that much.
I didn't do much until I finished high school several years later, when social media such as microblogs gained popularity. Thanks to microblogging sites, I suddenly realised there were many like-minded people out there that shared my values and beliefs. It was quite empowering, and I no longer felt like an alien. I began to interact intensively with others via social media sites, which made me a kind of celebrity. My first microblog account attracted more than 20,000 followers before it was closed by censors in 2012. My latest one, with more than 30,000 followers, was again closed by authorities late last year over candid discussions of democracy and civil society.
It had to be the showdown between editorial staff at the Guangzhou-based and the local censorship authorities, over alterations to the newspaper's New Year's editorial calling for political reform and respect for the country's constitution, a year ago. I was also there to protest against the censorship and in a show of solidarity with the paper. I even gave an interview to Sky News, the first interview I've ever given to a foreign news organisation. I became more confident, as none of the protesters or editors were purged in the aftermath back then. So I decided to go on the road nationwide with another activist, Ruan Wenhua, to promote the campaign with T-shirts and banners, and with the backing of local activists.
Yes. We were first detained when we reached Kaifeng , Henan province, last February, but were released hours later due to pressure from local activists reaching out to each other via microblogs. We were caught again in Chongqing when we took to the street at the Liberation Monument in the heart of the city. We were released 14 hours later and decided to leave, as it was impossible to protest amid such a strong police presence.
Yes. I've been living in fear since I quit my job to join the campaign. I am still haunted by things like police sirens during the night.
I suppose I'm not afraid of being caught or something like that, but I think I was left scared when I was taken into custody by the police unit in charge of internal security while I was campaigning in Beijing last February. I was deprived of food and sleep during the 40-hour lock-up. They forced me to drink water from the toilet, which made me sick because I care a lot about hygiene. I'm not afraid of losing my freedom and probably not of death, but I'm scared of torture and degradation. Several police officers took turns interrogating me, to force me to confess that our campaign was highly organised and premeditated. I was not released until I was completely exhausted, and I don't even remember what I said in the statement that they forced me to sign.
Actually, I've been quite happy throughout the campaign. I would get depressed if I just played around like the others, because I would not feel very accomplished if I cared only for my material well-being. The authorities have tried to use my parents to talk me into giving up what I've been doing. My parents actually already have a villa ready for me to settle down in, along with a beautiful girl, but I told them to trust me about what I've been doing, because it's for a good cause, as time will tell. Of course, I love my parents and I keep them informed about where I go and what I will do.
Although we might not be able to continue our campaign for the time being, I will not stop what I have been doing. I have also learned to deal with the authorities skilfully, and recently - when I've had the time - I've been advising petitioners over how they can effectively air their grievances.
This article appeared in the South China Morning Post print edition as: From surfing porn to fighting for democracy