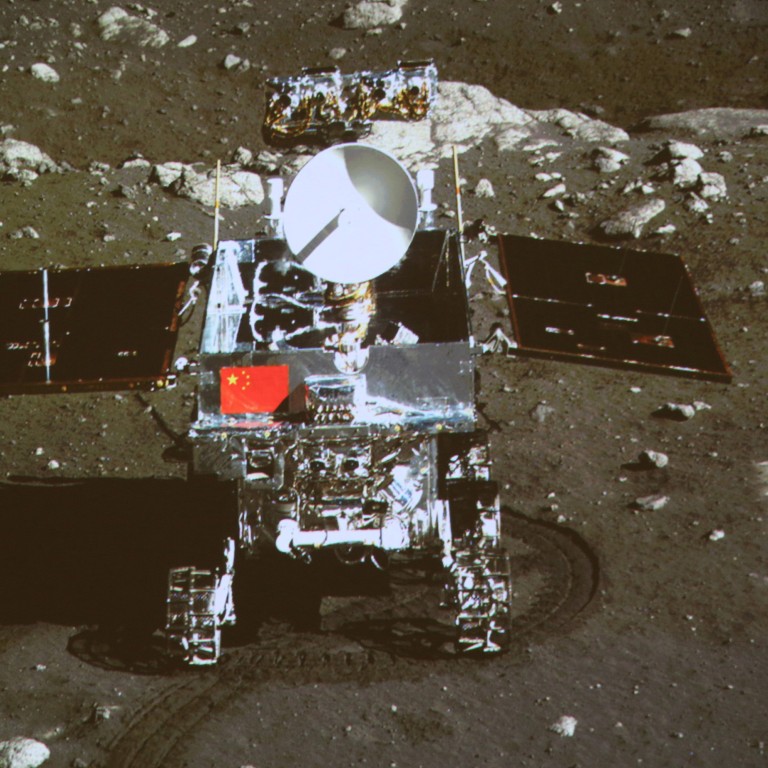 New

|
China's Jade Rabbit moon rover goes into hibernation again to survive lunar freeze
The Chang'e-3 moon probe and Jade Rabbit lunar rover have gone into a third hibernation to survive a 'cold night' on the moon, state news agency Xinhua has reported.
The probe was out early on Sunday and the rover on Saturday afternoon, although an earlier mechanical control problem from a previous shutdown persists, Xinhua said.
A Sina Weibo blog under the name 'Jade Rabbit Moon Rover', which has published updates on the rover's progress in the first person, posted the message "Good night" on Sunday, following it up with, "I broke many little companions' hearts before I went to sleep the last time. I shall fall asleep happily this time."
The unverified account, which Xinhua said was "believed to belong to space enthusiasts who have been following [the probe's] journey to the moon", the posted a picture of the rover in hibernation mode and a sleepy face made up of smiley emoticons.
A short time later the account was inundated with responses from online users. "Good night. Don't sleep in this time," wrote one, referring to an earlier breakdown. "Can you set up an alarm clock and wake up on time this time?" wrote another.
The Jade Rabbit has become a national sensation since the Chang'e-3 made a successful soft landing on the moon in December.
Last month a 'mechanical abnormality' caused the probe to go into hibernation while scientists frantically tried to get it back online, sparking an outpouring of grief on the internet.
The rover eventually showed signs of life and "woke up" on February 13 before continuing to explore and sending data back to Earth showing many instruments were functioning properly, Xinhua said.