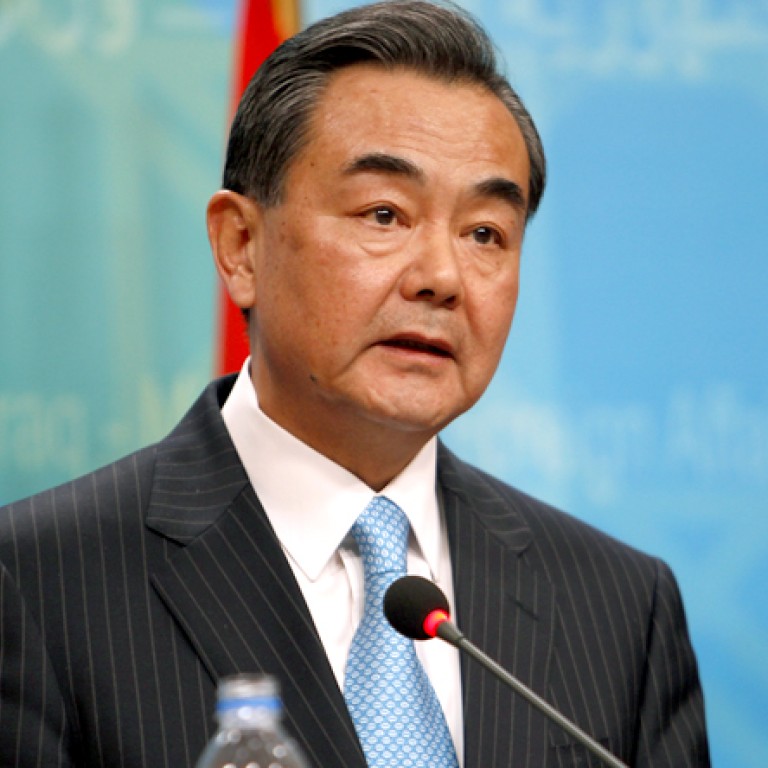 New
China pledges to pump more funds into Iraq's oil sector, infrastructure
Beijing agrees to support Arab nation's push to revamp economy during foreign minister Wang Yi's rare visit
Beijing pledged to pour in more investment into Iraq's oil and infrastructure sector, as the Chinese government stepped up its presence in the Middle East.
Chinese Foreign Minister Wang Yi made the pledge on a rare visit to Iraq, a nation sitting on the world's fifth-largest proven oil reserves and seeking to shore up its economy after a nearly decade-long war.
Wang also outlined three broad points for China's role in the war-torn nation after discussions in Baghdad with his Iraqi counterpart, Hoshyar Zebari, on Sunday.
He said Chinese companies had extensive experience in giving Iraq's energy sector a boost, which would be a fundamental factor in Iraq's economic overhaul.
Moreover, Chinese companies are willing to help Iraq create a comprehensive development strategy for its oil sector, Wang said in a ministry statement.
Beijing will also participate in major Iraq projects including in electricity, telecommunications and ports development, Wang added. 
Baghdad is seeking to raise its oil revenue – which provides around 90 per cent of government revenue, according to economic indexes – to fund the reconstruction of its infrastructure, which sustained heavy damage during the conflict.
Since the end of the war that was triggered by the 2003 US invasion and lasted for years, Iraq has experienced sectarian violence, with bombings by suspected terrorists occurring with alarming frequency.
Chinese companies such as PetroChina and China National Petroleum Corporation already have substantial investments in Iraq's oil sector. PetroChina has a 25 per cent stake in Iraq's West Qurna 1 project, which is worth billions and majority-owned by Exxon. The CNPC, meanwhile, produces nearly two million barrels of oil a day from its projects in Iraq, including the lucrative Rumaila and Halfaya oil fields, according to news reports.
Iraq deputy prime minister for energy Hussain al-Shahristani said in October that China was seeking to increase crude sales from Iraq by more than two-thirds to 850,000 barrels per day this year. Iraq plans to raise its crude exports to four million barrels per day.
Asia by far remains Iraq's largest market, with about 60 per cent of its crude exported to Asia, 20 per cent to American market and the rest to Europe.
Wang said China would uphold Iraq's sovereignty and its fight against terrorism, and at the same time would push for different political and religious factions in the nation to seek reconciliation through dialogue.
"We believe that different factions of Iraq can be united for smooth completion of the political task of concluding the parliamentary election, paving a solid foundation of infrastructure reconstruction," Wang said, referring to elections scheduled for April.
The Iraqi government said Wang's visit was the first by a high-ranking Chinese official since 2003.
Beijing has recently said it desires a greater "all-around" role in the Middle East, expanding its involvement beyond trade and energy to include political and security affairs.
In December, Wang called on Israel and Palestine to forge consensus on peace and lend support for the ongoing Israeli-Palestinian peace talks.