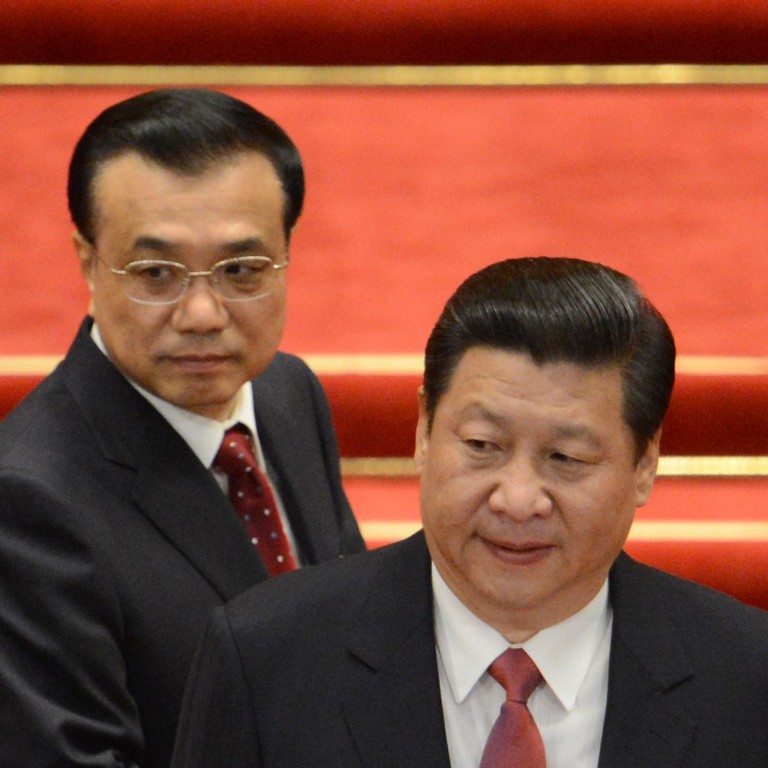 Domestic security threats, not diplomacy, to be priority of China's national security body
The new agency to be approved at next week's NPC likely to focus more on domestic problems and unconventional threats, analysts say
Diplomacy will not be an overriding concern for the National Security Commission as the newly established body will focus more on internal and unconventional security threats, analysts and government think tanks say.
The commission, which will be headed by President and Communist Party chief Xi Jinping, was announced after a policy meeting of top party leaders in November. It will devise and co-ordinate strategy on national security matters, which were previously hindered because responsibilities were scattered among different agencies.
The forthcoming annual session of the National People's Congress, the national legislature, is expected to establish the security commission on the state level. The NPC will kick off on March 5; it usually lasts more than a week.
The new agency, which includes as its deputy chiefs Premier Li Keqiang and NPC Chairman Zhang Dejiang, comprises representatives from the intelligence, military, foreign affairs, police and financial communities.
Li Wei, a security expert at the China Institutes of Contemporary International Relations, said the body was set up to prevent any single agency from wielding excessive influence in the strategy-planning process.
"Diplomacy will merely be a part of it," Li said.
Security and diplomacy experts say the weight carried by different agencies in the commission may vary from time to time, depending on the situations it faces. For example, the foreign ministry may find itself more involved in evacuation of Chinese citizens abroad.
But internal problems ranging from public discontent over social inequality to ethnic unrest appear more daunting to Beijing for the time being, even though the country's foreign policy has moved in recent years from a low-key approach to a more assertive one, especially in the handling of territorial disputes with neighbours.
"Unlike other countries' national security committees, China's commission is likely to put more emphasis on internal situations," said Jia Qingguo, a member of the foreign affairs committee of the Chinese People's Political Consultative Conference, the nation's top political advisory body. "Public security and the political and legal systems will be higher on the committee's agenda."
Any improper handling of internal security problems may weaken China's standing in relations with its neighbours, he said.
Renmin University international relations Professor Shi Yinhong said some agencies to be included in the commission were already involved in liaison and negotiations with their overseas counterparts. The commission would not necessarily have to rely on foreign affairs agencies to draw up security strategies regarding other nations, he said.
Gong Fangbin, a senior colonel and a National Defence University professor, said the commission would target five types of "unconventional security threats", including extremist forces and ideological challenges posed by Western nations.
In an article for the , published by the Central Party School, Gong said the country was not ready to face the challenges posed by nations such as the United States through the use of online platforms to organise anti-government protests. Li said tackling terror threats would take on more prominence.
This article appeared in the South China Morning Post print edition as: Diplomacy not high on security panel's agenda