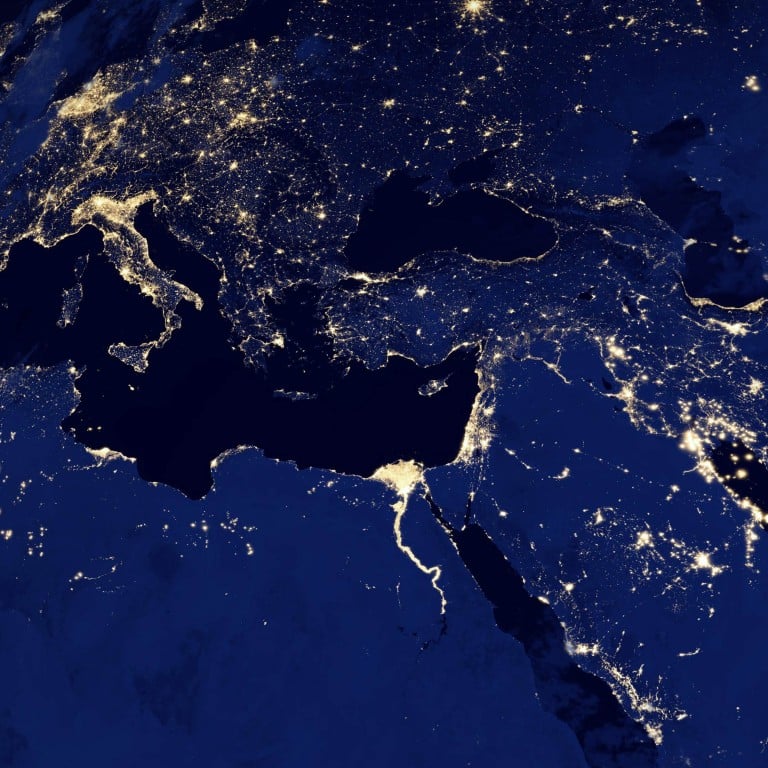 China mulls global satellite surveillance after flight 370 riddle
Beijing mulls launching network of dozens of satellites, giving it the ability to monitor the whole world, in wake of lost flight 370
China is considering massively increasing its network of surveillance and observation satellites so it can monitor the entire planet, scientists working on the project said.
The government is mulling building more than 50 orbiting probes, which Chinese researchers said would make the nation's satellite surveillance network on par with, or even larger than, that of the United States.
Frustration with the search for the missing Malaysia Airlines aircraft over the past three weeks had led the project to win strong backing from decision makers in Beijing, the researchers said.
"If we had a global monitoring network today, we wouldn't be searching in the dark. We would have a much greater chance to find the plane and trace it to its final position," said Professor Chi Tianhe, a researcher at the Chinese Academy of Sciences' Institute of Remote Sensing and Digital Earth.
"The plan is being drafted to expand our regional monitoring capability to global coverage."
The number of surveillance and observation satellites now operated by China, which largely focus on the nation and surrounding region, is a state secret, but Chi estimated the US operated about 50 similar satellites.
It was not known when the project might start, but if approved by the government the satellites could be launched in as few as two years, according to Chi.
A satellite costs about 400 million yuan (HK$503 million) to build, according to estimates from experts in the mainland's space industry, meaning the total budget for the project would be at least 20 billion yuan.
After the Malaysia Airlines flight went missing, the Chinese Academy of Engineering submitted a letter from senior scientists to state leaders urging them to start construction of a global satellite-surveillance network as soon as possible, according to sources close to the academy.
Professor Liu Yu, a remote-sensing expert at Peking University's school of earth and space sciences, said the project had "almost incredible ambition" and if approved would be a game changer for China's ability to carry out observation from space.
More than 1,000 satellites now orbit the earth, but most are for communications. About 150 are earth-observation, remote-sensing and military-surveillance satellites, according to statistics from the US-based Union of Concerned Scientists.
"International earth-observation services today are dominated by the US and European countries, but if China launches more than 50 satellites for this purpose, the whole landscape will be changed," Liu said.
"The more Chinese satellites there are in space, the easier our work becomes. By analysing data from numerous satellites positioned at different locations and equipped with different sensors, we can understand much better an area of interest."
The project faces technological challenges even if it does get approval from the government.
China launches about 15 conventional satellites a year and would need to nearly double that if it was to meet its target of swiftly deploying a global network.
That would stretch the limit of existing space centres such as Jiuquan , Taiyuan and Xichang , which are also involved in other missions, including lunar exploration and manned space flights.
But the upgrade of China's largest launch centre at Wenchang in Hainan province is complete, with the first launch scheduled this year.
This would significantly boost China's rocket-launch capacity and make the project possible, space-industry experts said.
Scientists also need to improve the technical quality of the imaging equipment used in satellites, according to Liu, although progress has been made.
Professor Guo Ziqi, who also works at the Institute of Remote Sensing and Digital Earth, said the 50 or so new satellites would be run by numerous ministries, making co-ordination difficult.
China did not have a central agency to co-ordinate the positioning or tasks of satellites, he said.
Professor Zhao Chaofang , an oceanographer at the Ocean University of China in Qingdao , said China would also need to build many more ground stations at home and overseas to maximise the speed of sending back data.
"Many Chinese satellites can only offload their data when they are flying over China, so the data we receive is sometimes only a fraction of the amount collected by the satellites," he said.
"To build up a global monitoring network as efficient as that of the US, our ground stations overseas must be expanded as well."
This article appeared in the South China Morning Post print edition as: China eyes global satellite coverage