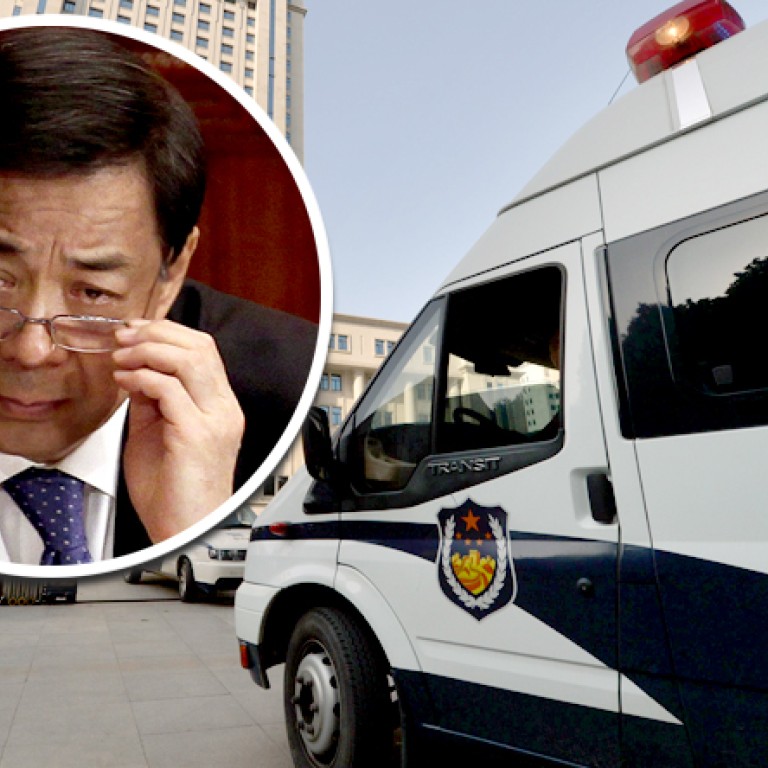 New
Chongqing police 'hero' in Bo Xilai's 'strike black' campaign commits suicide
Local crime squad chief Zhou Yu hanged himself in a hotel room, officials said
A senior police official in Chongqing, once hailed as a hero of disgraced leader Bo Xilai's crackdown on organised crime, has killed himself.
The body of Zhou Yu was found hanging in a hotel room in the Yuzhong district of the municipality on Friday night, according to a posting on the local Public Security Bureau's social media account.
Police said an initial investigation had found that Zhou, the head of a commercial crimes investigation unit, appeared to have been depressed because of his poor health.
He had diabetes and heart disease.
He had also recently been diagnosed with a serious liver illness and had appeared in low spirits in front of colleagues, the Public Security Bureau said.
Zhou was one of 20 police officers given awards by Chongqing's law enforcement agency for their contributions to then party secretary Bo's "striking black" campaign in May 2010, the reported.
The crackdown on organised crime was effective, but controversial for the use of arbitrary detentions, imprisonment without trial and the alleged torture of suspects.
Thousands of police officers and businessmen were wrongly convicted and only some exonerated after Bo's eventual downfall.
He was jailed for life last year for corruption and abuse of power.
Zhou's body was reportedly cremated on Monday.
This article appeared in the South China Morning Post print edition as: Chongqing police boss found hanged