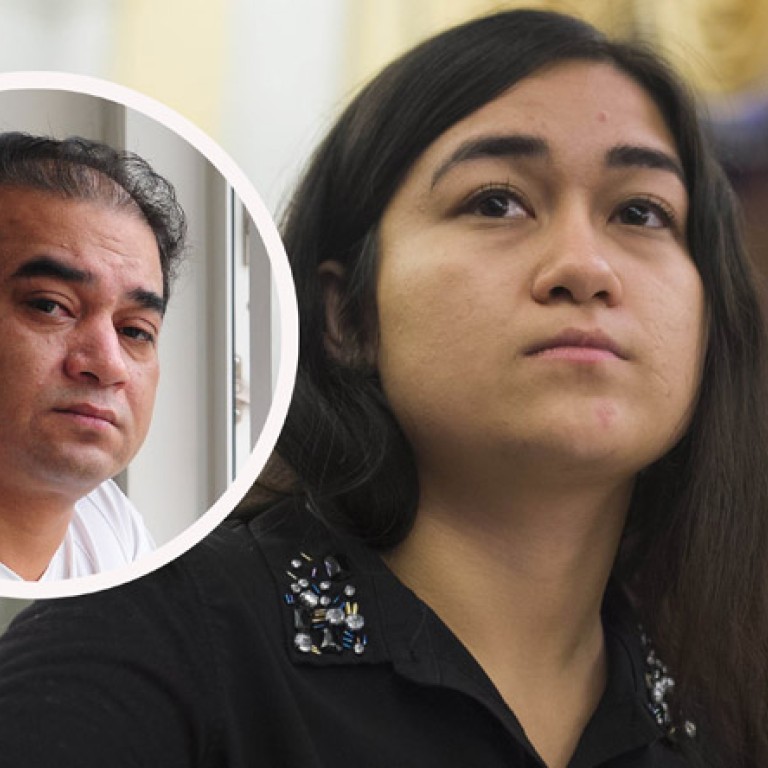 Jailed academic Ilham Tohti's daughter slams China's treatment of Uygurs before US Congress
Daughter of activist says his arrest shows that Beijing is intolerant of criticism, however mild
The daughter of a prominent Uygur academic has told US lawmakers that his arrest sent a message that China will not tolerate even peaceful expressions of grievances by the minority group.
Ilham Tohti, an economist in Beijing who has been one of the most vocal critics of China's treatment of the mostly Muslim ethnic group, was detained in January and accused of separatism, a charge that could carry the death penalty.
His 19-year-old daughter Jewher Ilham, who studies in the United States, told a hearing in the US Congress that her father was not a separatist and that he opposed violence.
"In fact, he is exactly the sort of person a rational Chinese political structure would seek to engage in order to address the conditions of the Uygur people," she told the Congressional-Executive Commission on China, which looks at human rights.
"By arresting my father and threatening him with charges that carry the severest penalties, it has driven many Uygurs to a point where they can't even imagine that their … grievances can get any sort of hearing under Chinese rule," she said.
Ilham said she had received no news on her father's condition and feared for her family, which she said was under 24-hour surveillance with as many as eight security officers outside their home.
Ilham, who spoke using a prepared statement in English, said she had initially planned to join her father for just one month as he took a one-year position at Indiana University starting in February last year.
But Tohti was stopped at a Beijing airport from going to the US and Ilham went alone. She has been studying English at Indiana University since.
The US and European Union have condemned Tohti's detention, but the Chinese government says it has "irrefutable proof" against him.
The Turkic-speaking Uygurs, who number some 10 million in Xinjiang , frequently charge that their political and religious rights are stifled by the government, allegations that Beijing strongly denies.
This article appeared in the South China Morning Post print edition as: Government 'wants to silence all Uygur dissent'