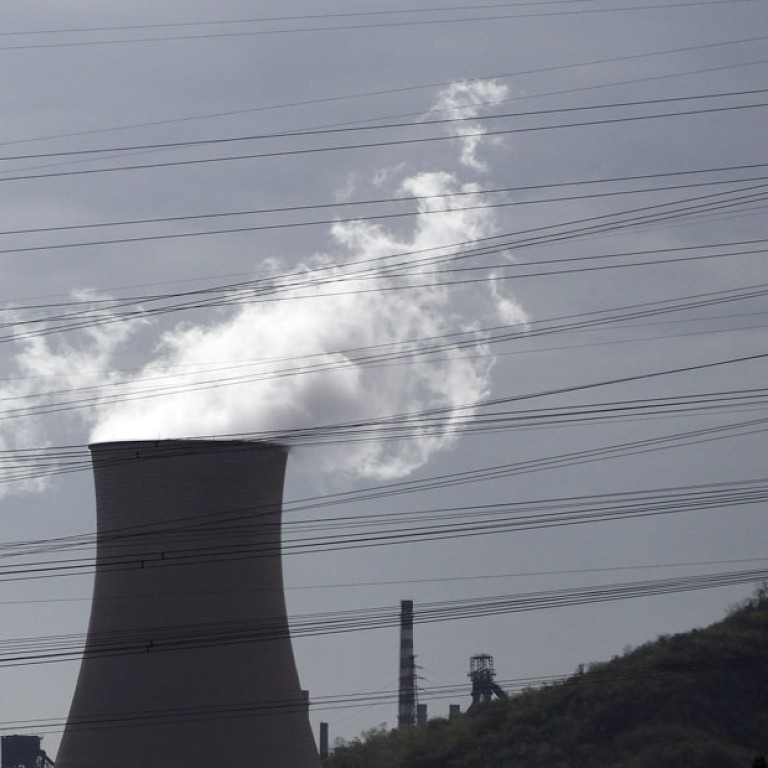 Inland nuclear plant restart to help provinces
The resumption of nuclear power plant construction in 2015 will be a major driver for provincial economies, mainland media reports
Local governments are eager to break ground on inland nuclear power projects suspended until 2015 by a central government-imposed moratorium, a mainland business journal reported.
Beijing suspended approvals for all nuclear power plants shortly after the Fukushima nuclear disaster in Japan on March 11, 2011, pending the outcome of a nationwide inspection of nuclear projects.
The ban on the construction of coastal nuclear plants was subsequently eased, but in October 2012 the State Council reaffirmed the ban on inland nuclear plants until 2015, citing higher risks in landlocked areas. The cabinet acknowledged it might have to reduce nuclear energy targets set out in the 12th five-year plan, which called for total installed capacity to quadruple by 2015 to reach 43 gigawatts, up from 10.8GW at the end of 2010.
China's professed goal of building more reactors than the rest of the world combined by 2020 will have to be revised.
Charges that some firms have not waited for the moratorium to be lifted and are pressing ahead with construction have surfaced on the mainland. The Taohua River nuclear project in Hunan province was said to be progressing despite the ban. In response to the reports, Hunan Taohuajiang Nuclear Power, owner of the Taohua project, issued a statement on April 5 denying construction had commenced.
The company said it was merely preparing approval documents so construction could begin as soon as the suspension was lifted.
"The local government is actively pushing for the Taohua River nuclear plant in the central region of Hunan province," reported, quoting a former nuclear power official.
The Taohua River plant is estimated to cost 67 billion yuan (HK$84 billion), a sum the business journal said would be a major driver of the provincial GDP.
Hunan's Taohua River plant, along with the Xianning nuclear plant in Hubei and the Pengze nuclear plant in Jiangxi , would be among the first inland plants to start construction after the moratorium was lifted, a nuclear power specialist told the business journal.
The ban has hit plants' owners hard. CPI Jiangxi Nuclear Power, owner of the Pengze plant, has been servicing annual financing costs of more than 100 million yuan, according to mainland media.
Meanwhile, China Power Investment Corporation, one of the nation's biggest utilities, has invested nearly 3 billion yuan in the Pengze plant, state media said. The Pengze project was also criticised by Wangjiang county for posing seismic risks, Caixin Online reported.
China is under pressure to reduced its carbon intensity as the world's biggest greenhouse gas emitter.
This article appeared in the South China Morning Post print edition as: Provinces keen to restart inland nuclear projects