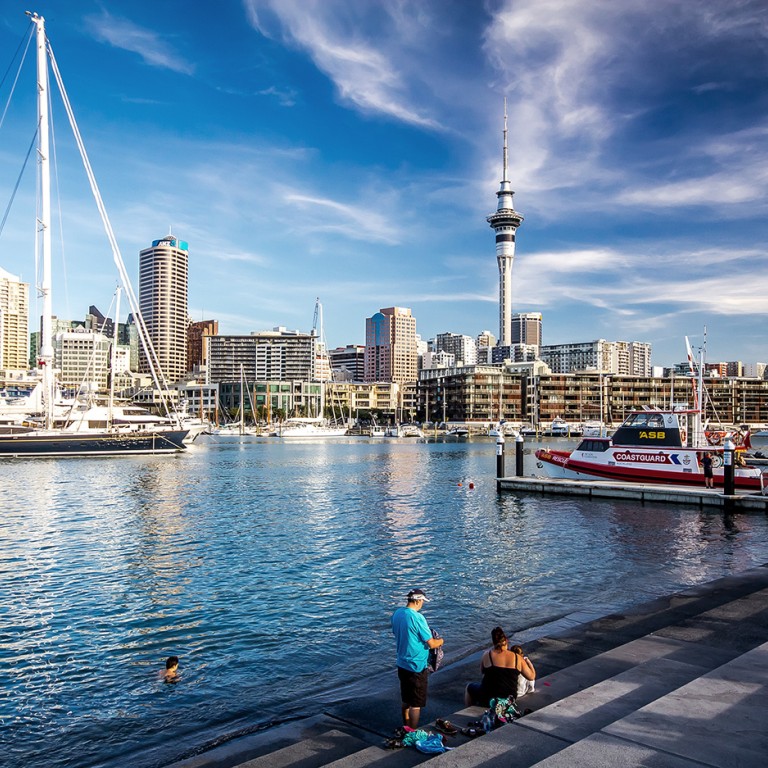 The next Canada? Rich mainland Chinese push New Zealand migration to 11-year high
China is top immigration source for southern nation, with half of all newcomers using investor scheme, some paying up to HK$53m
An influx of deep-pocketed mainland Chinese has helped New Zealand reach its highest intake of immigrants in more than 10 years, official data shows.
New Zealand's net migration surged to an 11-year high of 31,900 in the year to March, as 98,000 immigrants arrived and 66,100 left the country. It was the second-highest net gain yet.
China was the nation's biggest source of long-term arrivals at 6,200, followed by 6,100 from India and 5,800 from Britain over the same period. Ming Tiang, head of Chiwi Immigration Services in Auckland, said that half of all Chinese immigrants to the country arrived through the investor scheme. The rest were parents whose children studied there.
The top draw for Chinese families was the "beautiful environment, good weather and living standard", he said.
New Zealand has been wooing wealthy Chinese after Canada, a top destination, restricted its immigrant visa scheme after it was overloaded by mainlanders seeking citizenship. New Zealand Prime Minister John Key recently said he wanted mainland and Hong Kong investors to spend money not on land, but on fixed assets, manufacturing or real estate projects like hotels.
New Zealand's "Investor Plus" policy allows those who invest NZ$10 million (HK$53.1 million) over a three-year period to gain residency. Applicants are not required to have English- language skills or business experience.
A less expensive option, the "Investor" category, allows residency for those who invest NZ$1.5 million over four years, but who must also speak English.
Lobbyists for a relaxation in policy say New Zealand is missing out on a large pool of investors: those who have between NZ$1.5 million and NZ$10 million, but who have no English skills. "New Zealand's investor immigration programme is relatively difficult as it sets a high bar," said Victor Lum, vice-president of the Beijing-based immigration consultancy Well Trend United Consulting.
One of the biggest obstacles for Chinese investors was how to get money out of the mainland given strict rules on capital outflows, Lum said. "Previously, applicants would contact friends and relatives to help," he said.
Lum cited a new Bank of China service that allowed citizens to transfer more than the annual limit of 50,000 yuan (HK$62,700). Under one option, clients can transfer between 2 million yuan and 10 million yuan, Lum said. Under another, the amounts are from HK$2.4 million to HK$50 million. The bank does some vetting to ensure the money was legally earned.
This article appeared in the South China Morning Post print edition as: Wealthy mainlanders flock to New Zealand