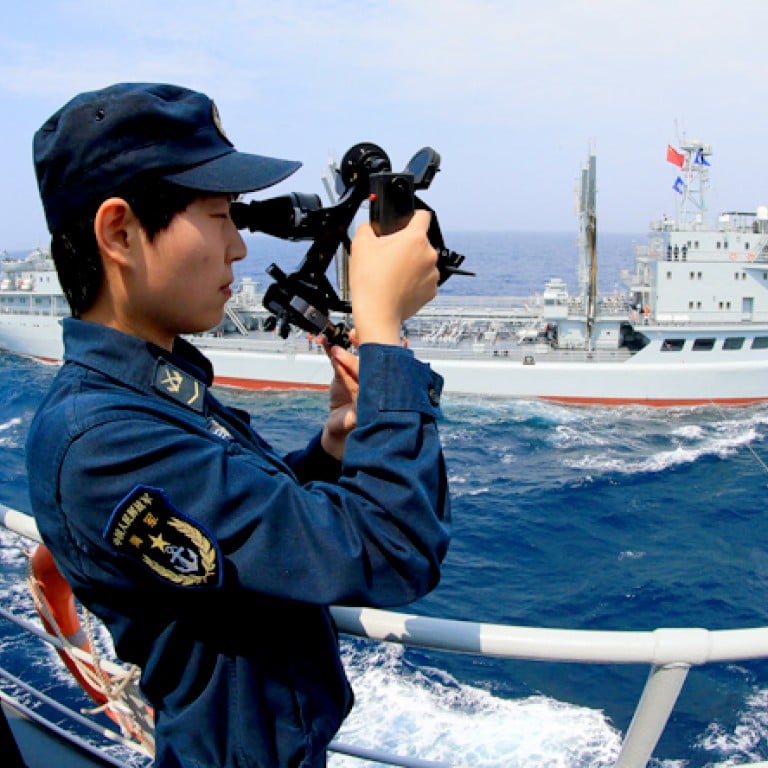 China, Russia to hold joint naval drill in politically sensitive East China Sea
Decision to stage exercise in East China Sea may be a way of showing displeasure at US policies
China and Russia will stage a naval drill in the sensitive East China Sea at the end of this month, a move analysts say could be aimed at showing their displeasure over Washington's policies regarding the Diaoyu Islands and Ukraine.
The Ministry of National Defence yesterday confirmed the Chinese-Russia naval manoeuvres, named Joint Sea-2014, would be staged in waters and air space near Shanghai and in the East China Sea.
"The naval drill, which is a regular exercise between the Chinese and Russian navies, aims to deepen pragmatic co-operation between the two militaries as well as to improve their capability to deal with maritime security threats," the ministry said in a statement.
The East China Sea has become more sensitive after Beijing announced the creation of an air defence identification zone in November. The zone includes the disputed Diaoyu Islands, known as the Senkakus in Japan, over which both China and Japan claimed sovereignty, but which are now controlled by Tokyo.
The drill will start at almost the same time as a scheduled visit to Shanghai later this month by Russian President Vladimir Putin.
"Russia might want to use the joint drill to remind the United States and the European Union that Moscow and Beijing are going to strengthen their 'full-fledged strategic partnership', a consensus reached by President Xi Jinping and President Putin," Shanghai-based military expert Ni Lexiong said.
Since last week, the US and EU have imposed new sanctions targeting a string of Russian individuals and companies that Washington says are linked to Putin's "inner circle" as a retaliation against Moscow's actions in Ukraine.
Beijing-based naval expert Li Jie said Beijing was also unhappy at US President Barack Obama's remarks in Tokyo that the US-Japan security treaty covered the Diaoyus, and Washington's decision to sign a new 10-year military pact with Manila, which has territorial disputes with China in the South China Sea.
"Choosing the East China Sea as the drill's location is obviously a political gesture to protest against US sanctions toward Russia, as well as Washington's intervention in China's territorial disputes with Japan and the Philippines in the East and South China seas," Li said.
Masafumi Iida, a China military analyst at the National Institute of Defence Studies in Tokyo, said the joint exercises could be seen "as a message aimed at the Japan-US alliance or to Tokyo or Washington individually".
"But I do not believe it will be so beneficial to Russia to ally itself with China over the issue of the Senkakus," he said.
This article appeared in the South China Morning Post print edition as: China, Russia tohold naval drill in sensitive area