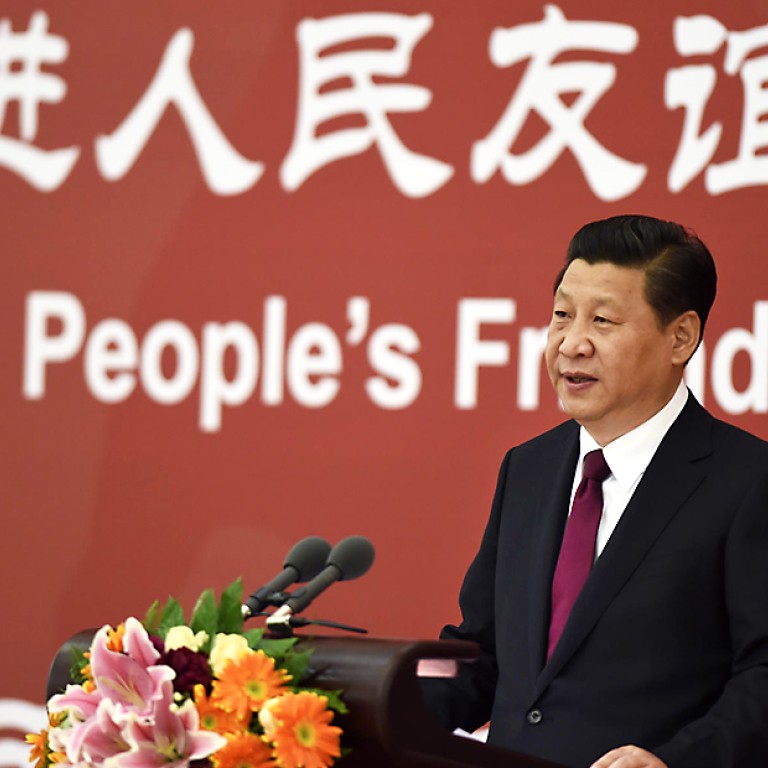 President Xi Jinping vows peace, as PLA top brass talks tough and with Vietnam ablaze
'In Chinese blood, there is no DNA for aggression,' says president, as PLA top brass vows China will not 'lose an inch' of its territory
The timing of a speech given by President Xi Jinping calling for peace last week has intrigued pundits.
"In Chinese blood, there is no DNA for aggression or hegemony," Xi told guests at an event on Thursday to mark the 60th anniversary of the Chinese People's Association for Friendship with Foreign Countries.
The speech was made after violent attacks targeting Chinese broke out in Vietnam in the wake of China's introduction of an oil rig in a disputed area of the South China Sea.
Also on Thursday, a press conference by PLA Chief of General Staff Fang Fenghui and his United States counterpart Martin Dempsey turned acrimonious when Fang said the US' "Asia pivot" had inflamed tensions in the South China Sea, and suggested "some neighbouring countries" were using the policy as a pretext for provocations.
Fang vowed China would not "lose an inch" of its territory.
Xi said China had long understood that a strong country should not seek out war.
"Chinese people do not accept the logic that a strong country must also be hegemonic," Xi told the guests, which included former Japanese prime minister Yukio Hatoyama, Princess of Tonga Pilolevu Tuita and Christopher Cox, grandson of late US president Richard Nixon . "History has told us that wars are like devils and nightmares."
Analysts said Xi and Fang's remarks did not conflict.
"Both Xi and Fang sought to warn Vietnam not to provoke China, as Beijing would spare no effort to maintain regional peace and stability," military expert Ni Lexiong said.
"US Secretary of State John Kerry just criticised China's positioning of the oil rig in an area China believes is within its exclusive economic zone," Ni said, noting that Kerry called the move "provocative".
"On the other hand, Washington turns a blind eye when Vietnam and others provoke China."
The rig in question is operated by state-owned oil giant China National Offshore Oil Corp.
Retired Major General Xu Guangyu said as a PLA leader Fang wasn't constrained by diplomatic language.
"Washington deliberately ignores a fact; before [the oil rig] was moved into position, China didn't have one oil rig in the South China Sea, but Vietnam, the Philippines and other countries had joined with about 200 international oil and gas exploration firms in setting up at least 1,380 oil wells since the 1970s," said Xu.
In addition to calling for peace, Xi said China would take a more active role in international affairs as an arbitrator.
CNOOC towed its oil rig into waters off the Paracel Islands on May 1.
This article appeared in the South China Morning Post print edition as: Timing of Xi's peace vow intriguing