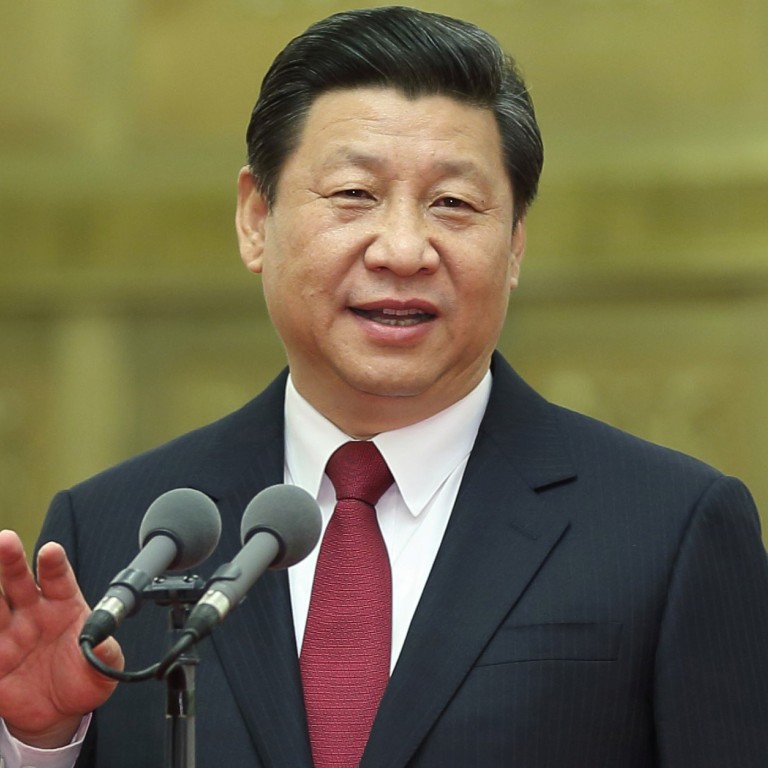 274 quotes from Xi Jinping: Propaganda machine publishes book 'to bolster his image'
The quotations from Xi are taken from more than 70 speeches, written instructions and comments
It's unlikely to set the literary world alight, and may even prove to be a useful insomnia cure.
But a collection of 274 quotes from President Xi Jinping since 2012 has been compiled into a book in an attempt to trumpet the success of China's policies and raise the president's profile.
The unremarkably named Excerpts of Xi Jinping's Remarks on Overall Deepening Reforms contains insights such as, "If you can contribute to ease air pollution and solve the problem of smog, you will be given honour and be a hero."
Another excerpt reads: "We have to beware not to fall into the snare of division or Westernisation. We cannot… use the excuse of reform for our own interests."
Analysts have said the book, edited by the Party Literature Office and published by the Central Party Literature Publishing House, is an attempt to provide guidelines to the nation while strengthening Xi's image.
A handful of the excerpts have never before been made public, according to a China.org.cn report.
The book has 12 sections and includes 274 quotes from Xi, taken from more than 70 speeches, written instructions and comments from the time he became the party's general secretary on November 15, 2012, to April 1 this year.
Much of it deals with how the world's second-largest economy has further opened up since the 18th Party Congress, when he was elected the nation's top leader.
Such high-profile propaganda "indicates the central government is about to enshrine Xi's remarks as his theoretical guidelines for the whole party and country", according to Zhang Lifan, a Beijing-based political affairs commentator.
Zhang said the president was confronted with more complicated problems than his predecessors. "He is facing critical challenges on all fronts, from anti-corruption to the economic situation.
"[Publishing the book] shows the leadership's eagerness to establish the authority of Xi," Zhang said.
Xi's ramrod anti-corruption drive, which he launched in November 2012, has been praised by ordinary citizens for taking down not just low-ranking offenders, but also those in the highest echelons.
However, Xi has at the same time been fiercely criticised for detaining dissidents and launching an internet crackdown.
After taking power Xi quickly consolidated his power base – not just as head of party, state and military, but also as chief of the National Security Commission and the top body leading reforms. He is said to be the most powerful state leader since the era of Deng Xiaoping.
While China needs a firm hand to guide it through its role as emerging superpower, this should not come at the cost of curtailing rights, other political observers say.
"It's understandable that Xi is eager to establish his authoritative status, a role China is much in need now. But such authority should be established by legal means, rather than through dictatorship," said Hu Xingdou, a professor at the Beijing Institute of Technology.
Chinese state leaders' visions are typically enshrined in communist theories. Former president Jiang Zemin put forward the "Theory of Three Representatives", while Xi's predecessor Hu Jintao espoused "The Scientific Concept of Development".
These are often touted in official documents during the leaders' tenure and are written into the Communist Party's constitution in recognition of the leader's historical contribution.