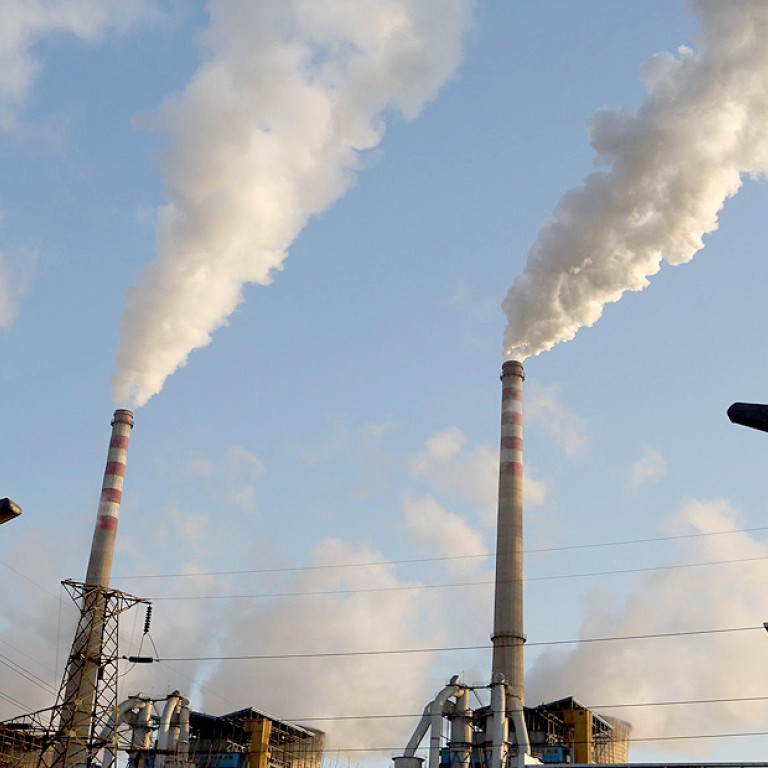 China considering cap on greenhouse gas pollution
Official says Beijing mulling curbs on carbon dioxide emissions to combat climate change
China, the world's biggest emitter of greenhouse gases, is considering plans to set an absolute cap on its carbon dioxide emissions from 2016, a top government adviser said.
The target will be written into China's next five-year plan, which comes into force in 2016, He Jiankun, the chairman of China's Advisory Committee on Climate Change, told a conference in Beijing.
"The government will use two ways to control carbon dioxide emissions in the next five-year plan, by intensity and an absolute cap," said He, a former vice-president at Tsinghua University.
This is the first time that a senior government adviser has publicly spoken about a timetable for China's carbon cap, but He later tried to play down the significance of his statement.
"This is still a proposal made by Chinese experts after extensive research, [but is] not yet a government decision," he told the .
The statement comes after the United Sstates, the world's second-biggest emitter, announced for the first time plans to rein in carbon emissions from its power sector, a move the Obama administration hopes can inject ambition into slow-moving international climate negotiations.
China has set a target to reduce its carbon intensity, or carbon emissions per unit of economic growth, by between 40 per cent and 45 per cent by 2020 from 2005 levels.
Developed nations have accused Beijing of holding back progress in UN talks on climate change due to its reluctance to take on a quantified emission reduction target, which is considered more stringent than an intensity target.
Chinese negotiators have been arguing that as a developing nation, the country should not accept a binding target as do its industrialised counterparts.
But some senior climate officials at China's National Development and Reform Commission, the powerful state economic planner, have been pushing for a limit on carbon emissions domestically, according to Li Shuo , climate policy officer at Greenpeace East Asia.
"With an energy cap already in place in the nation's 12th five-year plan [2011-2015], it is only a natural and important step to move China's carbon regulation from an intensity-based approach to one based on absolute carbon dioxide limits," Li said.
Having a domestic carbon cap would help pave the way for China to take on binding targets internationally after 2020, as more than 180 countries are negotiating a new climate treaty for the post 2020 period, to be agreed by the end of next year.
Despite the absolute cap on carbon dioxide, He told the conference that China's greenhouse gas emissions would only peak in 2030, at around 11 billion tonnes of carbon dioxide-equivalent. Emissions now stand at between 7 billion to 9.5 billion tonnes.
This scenario would depend on China achieving a real reduction in coal consumption from sometime between 2020 or 2025 and on the nation meeting its target of having 150-200 gigawatts of nuclear power capacity by 2030.
Li at Greenpeace said he was still waiting to see the official figure for China's carbon cap.
"It would be meaningless if the target is too lax. Meanwhile, the world cannot wait for China to reach its peak emissions as late as 2030," he said.
This article appeared in the South China Morning Post print edition as: China considering cap on greenhouse gas pollution