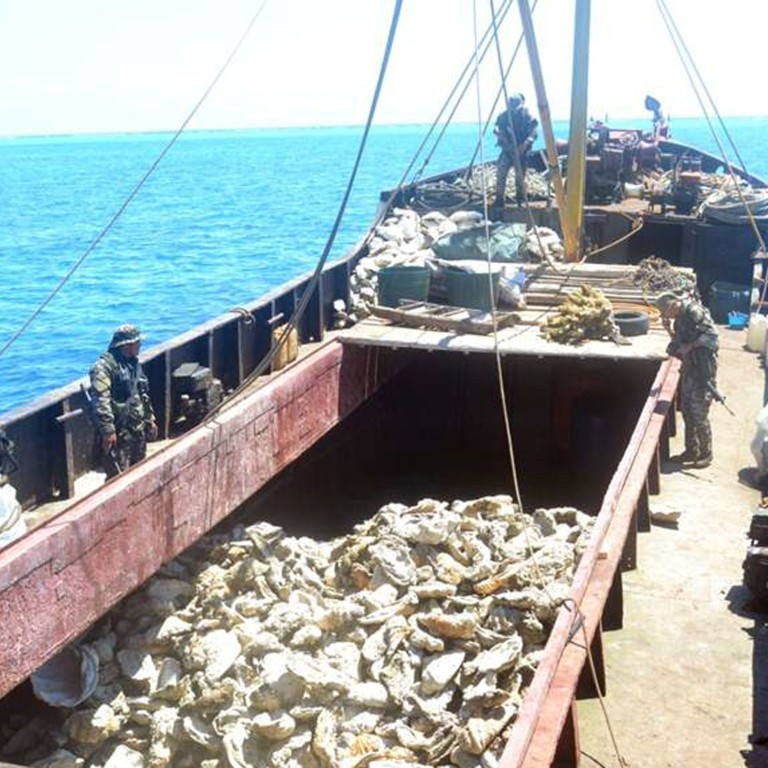 US coastguard releases Chinese boat accused of illegal fishing in North Pacific
Vessel caught with half a tonne of salmon and high-seas net widely condemned as highly destructive to marine life
A 58-metre-long Chinese fishing boat seized by the US coastguard for allegedly catching half a tonne of salmon illegally in the North Pacific was turned over to Chinese authorities yesterday.
The Yin Yuan is suspected of using an illegal high-seas drift net, which can be spread for several kilometres. The practice is universally condemned for killing huge amounts of fish, birds and marine mammals, US officials said.
The vessel was spotted by a Canadian aircraft hosting Japanese observers.
The boat was seized by the Honolulu-based US cutter Morgenthau, which was carrying two Chinese law enforcement officials.
"All these countries are affected by illegal activities," said a coastguard spokesman, Petty Officer 2nd Class Grant DeVuyst.
A Canadian CP-140 maritime patrol aircraft spotted the Yin Yuan in the North Pacific on May 22.
The vessel was carrying equipment associated with large-scale illegal drift net fishing, including net, net buoys and net spreader on deck.
The Morgenthau, a 115-metre high-endurance cutter, was patrolling the North Pacific in support of fisheries law enforcement and was carrying two officials from the China coast guard's Fisheries Law Enforcement Command.
The Morgenthau intercepted the Yin Yuan on May 27 about 1,005 kilometres east of Tokyo, near where it was first spotted from the air, DeVuyst said.
The vessel's captain told a boarding team that the Yin Yuan was registered in China. The captain acknowledged carrying 3.3 kilometres of nets onboard.
He also said the crew had dumped drift nets and other gear overboard before the cutter approached. The vessel, according to the coastguard, used prohibited fishing gear, failed to maintain sufficient catch records and fished with no authorisation by a sanctioned authority.
The coastguard also noted pollution problems.
The Morgenthau escorted the Yin Yuan more than 2,250 kilometres to a China coast guard vessel in the East China Sea.