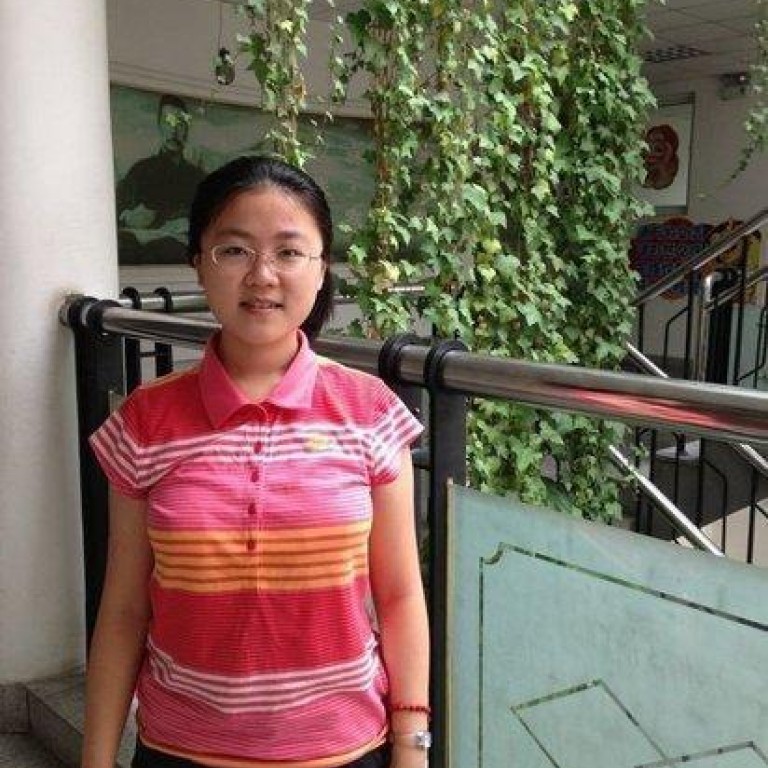 Top student who quit HKU scholarship attains top gaokao marks for second straight year
A student who quit the University of Hong Kong (HKU) last year after she was awarded a full scholarship has scored top marks for the second time in the National College Entrance Exam.
Liu Dingning, 19, gained the top score in exam in Liaoning province, Yangcheng Evening News reported. She is now applying to study Sinology in the Department of Chinese Studies at Peking University and has already had an interview with the university.
Liu hit the headlines last year when she walked away from a full scholarship worth HK$720,000. She had accepted an offer from HKU's School of Chinese after she won top scores among Liaoning's liberal arts majors in the extremely competitive National College Entrance Exam.
But she took a leave of absence and returned to her hometown of Benxi one month after she enrolled in Hong Kong.
She decided to quit HKU because she had difficulty adjusting to the city, including the language barrier and the humid weather, but most of all because she the course was not what she expected, Chengdu Economic Daily reported at the time.
Liu had dreamed of going to Peking University to study classical Chinese but obeyed her parents' wish to take up the HKU offer, her father admitted. After withdrawing from HKU, she studied for another year and took the National College Entrance Exam again.
Liu's renewed success has triggered yet more online discussion on Weibo. Most users cheered her success and courage in pursuing her own wishes but others argued she had wasted a year and education resources which could have been used for other students.
"It is hard to understand the world of these studying heroes… It is the unhealthy Chinese education system driving them to chase higher scores," one post read.
However Liu is not alone. Another student, Xiao Yaxin from Jinzhou, Hubei province, said on Monday she will study for another year despite gaining a top score in the this year National College Entrance Exam in her city, because her results will not allow her to study at her dream university, CCTV reported.