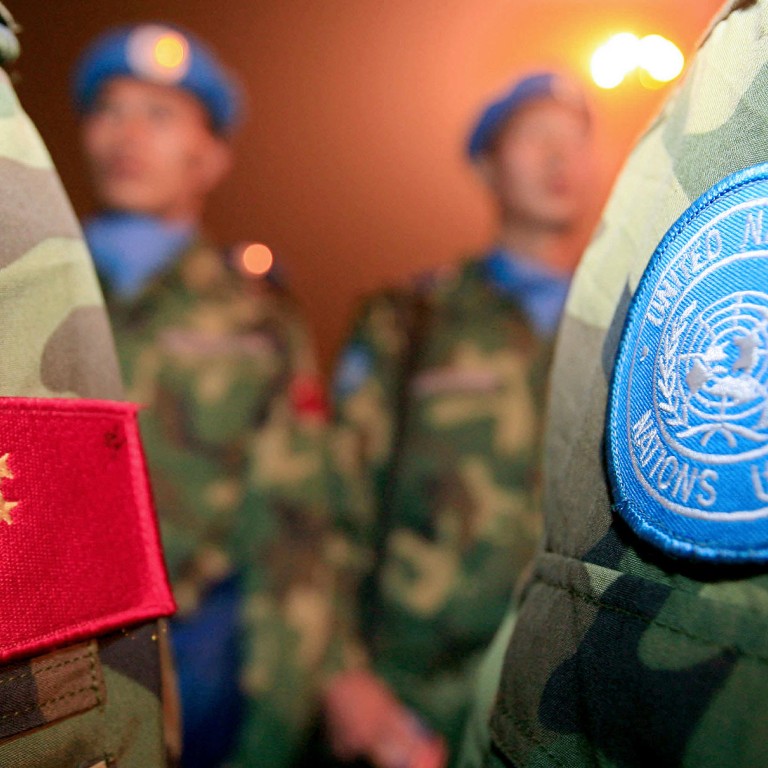 China deploys 700 troops to UN force to protect South Sudan oilfields
Personnel will take part in a UN peacekeeping mission to protect vital infrastructure as the Chinese-invested oil sector comes under attack
China will deploy 700 troops to a United Nations peacekeeping mission in South Sudan, where the Chinese-invested oil industry has been caught in the crossfire of a civil war.
South Sudan Foreign Ministry spokesman Mawien Makol said the Chinese troops would be sent in November to help protect "vital installations". But the mission's acting spokesman, Joe Contreras, said that neither the date nor the deployment area had been fixed.
Contreras said there were about 350 Chinese military personnel, mostly engineers, already serving under the UN mission in South Sudan.
Conflict erupted in the country in December, pitting President Salva Kiir's army against rebel forces allied with his former deputy, Riek Machar.
More than 1.5 million people have fled their homes and thousands have been killed. The violence also shut down a third of the country's oil production, in which China is a major investor.
In Beijing, Foreign Ministry spokeswoman Hua Chunying said China was in close contact with the UN Secretariat over the deployment of more Chinese peacekeepers to South Sudan, following a UN Security Council resolution in May.
"As a permanent member of the United Nations Security Council, China has been actively engaged in UN peacekeeping operations. Our goal is to strictly follow the mandate of the UN Security Council and resolve conflict peacefully," Hua said yesterday.
The UN mission in South Sudan was established in July 2011, two days after the nation declared independence from Sudan.
A resolution passed by the UN Security Council authorised the use of "all necessary means" to protect civilians and called on peacekeepers to focus on areas with a high risk of conflict.
As of July 31, the UN mission had a total of 11,389 troops, police and military liaison officers in South Sudan, according to the United Nations.
Analysts said the deployment of Chinese personnel was a sign of the concerted efforts by China to safeguard its workers and assets in the nation. China has about 1,800 peacekeepers taking part in UN missions in Africa.
Observers said that sending the personnel corresponded with China's investments in South Sudan, especially in the oil sector.
Oil exports account for more than 97 per cent of South Sudan's government revenue. China National Petroleum has a 40 per cent stake in the Greater Nile Petroleum Operating Company.
"China has energy cooperation in South Sudan and it has to protect its interests, while at the same time fulfilling its role in the United Nations," Beijing-based military affairs commentator Yue Gang said.
This article appeared in the South China Morning Post print edition as: China sends troops on South Sudan mission