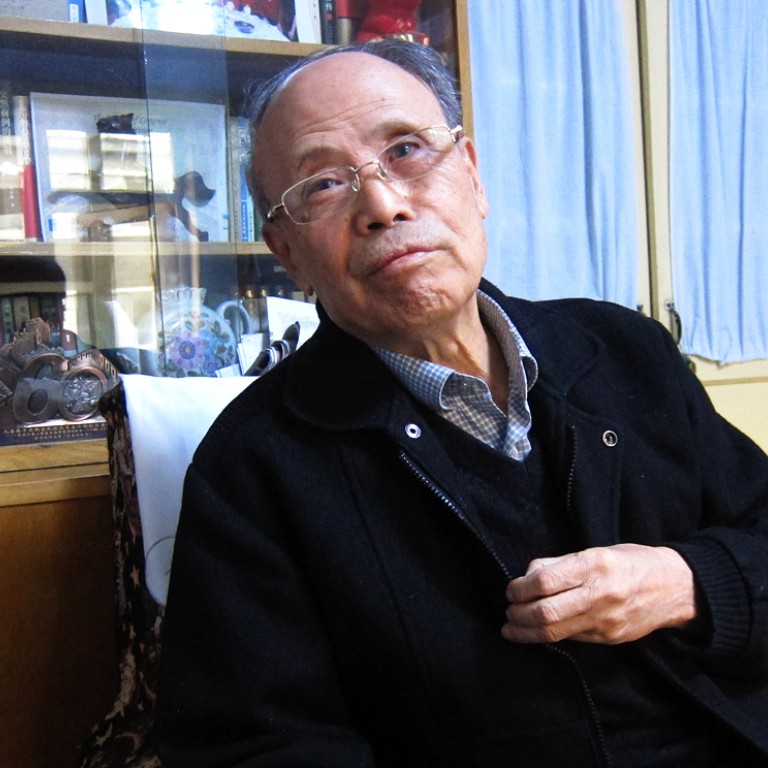 Order to 'realign' outspoken liberal magazine will end its independence, says publisher
Publisher of Yanhuang Chunqiu, an outspoken publication backed by retired senior officials, voices fears over heightened party control
The outspoken political magazine was ordered by the authorities to switch its organisational affiliation, prompting renewed fears that the publication may be subjected to tightened censorship.
Du Daozheng, the magazine's publisher, told the yesterday that it had received official notice from the State General Administration of Press, Publication, Radio, Film and Television on Wednesday that the publication would switch to its new affiliation with the Chinese National Academy of Arts, which is directly under the administration of the Ministry of Culture.
The monthly magazine, noted for carrying articles by retired officials that contest party versions of contemporary history, was affiliated with the Association for Yan Huang Culture of China, a social organisation with ties to the culture ministry.
Many members of Yan Huang are retired senior government officials, which probably contributed to the relative editorial freedom enjoyed by the magazine.
Wednesday's government order said the organisational change must be completed within two months, Du said.
"The authorities just gave the order. Some senior officials told me … might be shut down if we failed to [cooperate with the authorities] by the end of this year," Du, 91, said. "If we agree to be restructured, I am afraid that our magazine's inherent editorial independence will be ruined. And all our articles written by outspoken authors will be expunged under the current censorship system."
like all state publications, operates under a government-linked organisation that is supposed to be responsible for its content, but it maintains a relatively liberal editorial line, thanks to the backing of many respected retired senior party liberals, including the late Xi Zhongxun , father of President Xi Jinping .
Du said his magazine had a circulation of at least 195,000, nearly all of it in Hong Kong, Taiwan and the United States.
"The real value of is that it is not a party mouthpiece like magazine or the Our magazine has never needed the party's financial support since it was set up in 1991," Du said, adding that the latest notice made all his colleagues unhappy. "I believe the [restructuring] decision was not decided by President Xi or Premier Li Keqiang ."
Zhang Lifan , a historian formerly with the Chinese Academy of Social Sciences, said might have become a pawn in the power struggle between Xi and his political enemies, as the new affiliation order was made when Xi was on a tour of South Asia.
"Many veteran writers and editors in never hid their advocacy of Xi, and their support for the sensitive topic of democratic constitutionalism annoyed some conservatives," Zhang said.
Cheng Yizhong, former chief editor of the outspoken said the move against indicated the Communist Party was "speeding up efforts to clamp down on freedom of the press by all means".
This article appeared in the South China Morning Post print edition as: Liberal political magazine gets new overlord