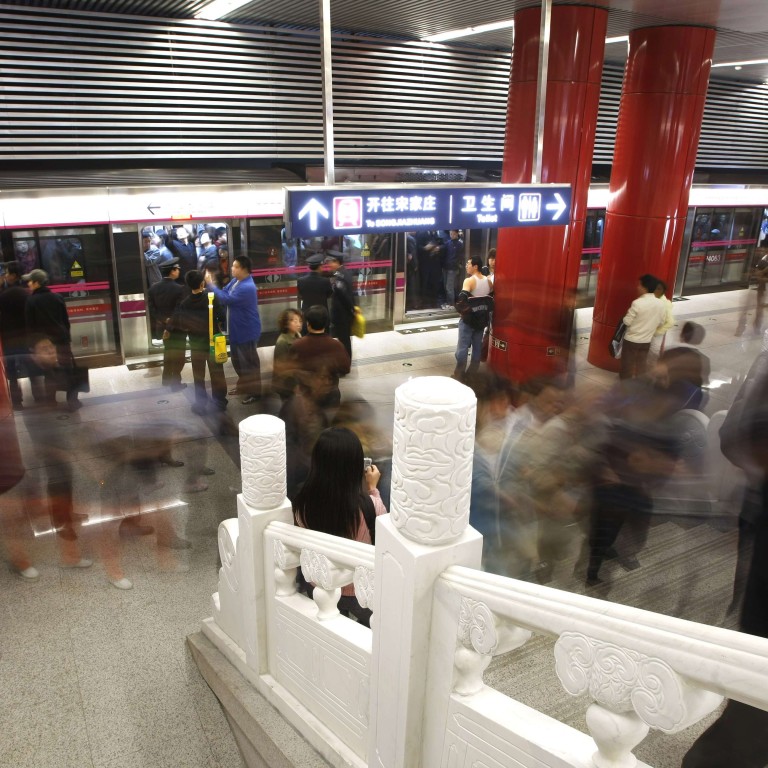 Corrupt officials hauled up for using daily commute to shirk duties
Over 6,000 party cadres – mostly low-ranking and from rural areas – called to task on graft allegations, with some having chalked up hefty sums in travel expenses
City cadres appointed to rural offices have come under scrutiny for their commuting practices - and the costs involved - with some accused of failing to make it to the office altogether.
More than 6,000 officials were being investigated by anti-graft officers for suspected misuse of travel expenses, Xinhua reported, without giving a time frame. Most were low-ranking city-dwellers appointed to rural areas, it said.
These "migrating officials" often used their commute as an excuse to either ignore or avoid their official duties.
Some remained in the city where they resided instead of reporting for work at their rural offices.
A total of 6,484 officials across nine provinces are being investigated, including 2,350 in Heilongjiang , 513 in Henan and 60 in Hainan .
One official told Xinhua that petrol and maintenance fees for the cars of the dozens of officials in his county amounted to about 200,000 yuan (HK$252,800) a year.
One such corrupt migrating official was Cui Lianhai, a former party secretary of Qinjiatun village in Jilin province, Xinhua reported. He was jailed for 20 years for graft in June last year after racking up 72,690 yuan in travel expenses in 262 days. This worked out to 278 yuan a day, including weekends and public holidays.
Central Party School professor Xin Ming was quoted by Xinhua as saying that better infrastructure was needed to solve the migrating official problem.
But some provinces have already devised their own solutions. Chenzhou , in Hunan province, requires its officials to conduct a roll call via video chat.
In Hubei province's Xiangyang city, a "surprise visit" system keeps officials on their toes.
But Xin said the public should also remember that officials, like any other workers, had to spend time with their families. But officials should strike a balance between their responsibilities at home and their duties at work, he said.
This article appeared in the South China Morning Post print edition as: Graft-busters target cadres' commutes to rural offices