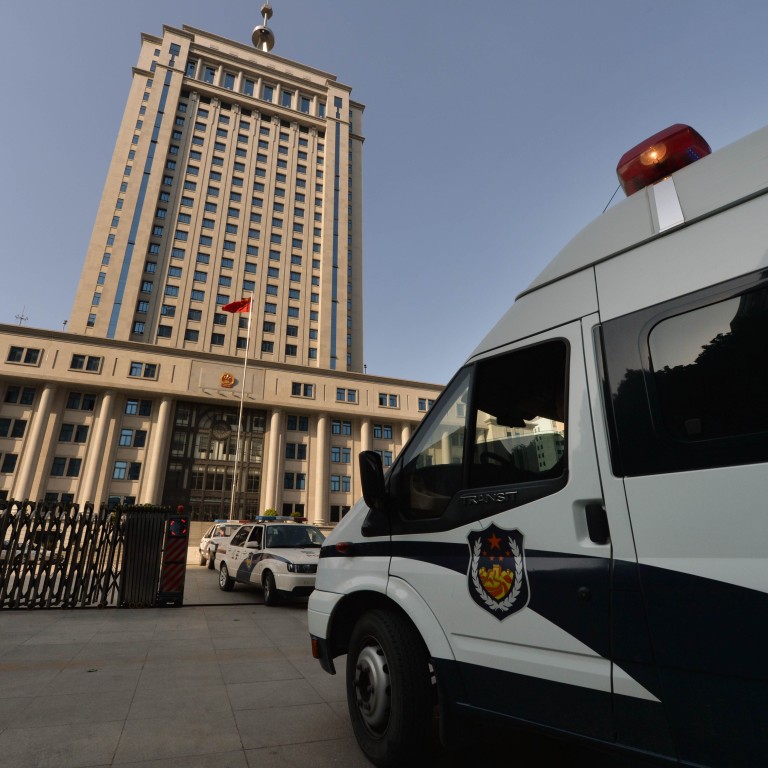 Proposed amendment to Criminal Law just another way to restrict us, say Chinese lawyers
Restrictions on commenting about closed-door trials are covered by existing rules, and new ones could obstruct justice, lawyers say
Mainland lawyers and legal scholars have expressed concern over proposed restrictions on what lawyers can disclose about their cases as top lawmakers continued their week-long meeting in Beijing yesterday.
The bi-monthly meeting of the National People's Congress Standing Committee, which started on Monday, is reviewing draft amendments and revisions to new and existing laws, including the death penalty, counterespionage and anti-terrorism.
Lawmakers say the additions to the Criminal Law will "secure the right of people's courts to exercise judicial authority independently and justly". But lawyers say the changes will hamper justice.
The restrictions refer to three types of cases - juveniles, personal privacy and those involving state secrets - that are "privately tried" behind closed doors.
Lawyers say they will be banned from releasing information about the cases, which could result in more miscarriages of justice.
According to a draft amendment on "obstructing judicial administration", it would be a crime if defenders, appointed agents or other participants in a trial leak information that should not be known to the public" that which can result in mass media coverage or "other severe consequences" of trials under way.
Major state media released part of the draft on Monday but did not mention the points above. Instead it was later posted online by lawyers, triggering wide discussion among scholars and legal professionals.
Juvenile, privacy and state secret cases - the latter often including political trials or commercial disputes - have long been tried privately.
However, because of frequent miscarriages of justice, mainland lawyers often chose to post information on social media or talk to the press to seek support from the public or pressure authorities to handle cases fairly.
"Apparently it's now wrong for lawyers to disclose information about 'private' cases, but in fact there are laws to regulate that," said Wang Cailiang, a lawyer and deputy director of the administrative law committee of the All China Lawyers Association. "But, the main problem now is miscarriages of justice in criminal cases, not obstruction by lawyers."
Some lawyers argue that the changes protect clients' privacy, but Wang disagreed: "We already have laws on disclosing private information, but now the amended draft upgrades disclosure to criminal level. It is a further restriction on lawyers."
There was speculation that widely reported cases such as that of Li Tianyi, the son of PLA singer Li Shuangjiang and who was convicted of rape as a juvenile, may have prompted greater restrictions on comments about politically sensitive cases.
This article appeared in the South China Morning Post print edition as: Amendment to criminal law seen as way to gag lawyers