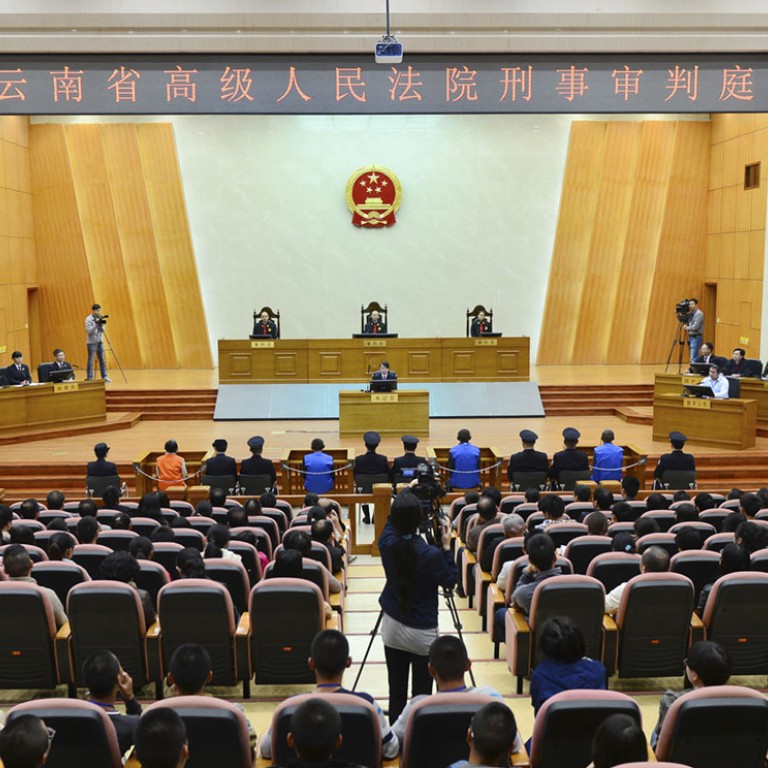 Revised law means it's now easier to sue than petition governments
Revised legislation will allow citizens to take governments to court over a range of issues
The nation's top legislature has passed an amendment that would make it easier for citizens to take the central and local governments to court over a range of issues including property rights and abuses of power.
Legal scholars welcomed the first revision to the Administrative Procedure Law in 24 years, saying it would mean fewer people have to resort to petitioning the central government to defend their rights.
Members of the Standing Committee of the National People's Congress unanimously passed the amendment to the 1990 law at a meeting in Beijing yesterday.
Under the amendment, which takes effect in May next year, legal proceedings could be launched against governments in 12 areas, including violating agreements on land and housing compensation, commercial operations franchised by the government, illegally restricting an individual's physical freedom and abuse of administrative power.
Courts could also order authorities to fulfil contracts or pay compensation if they were found to be in breach.
The revision also requires government officials to personally appear before the courts to answer for cases under their administration, it said.
Currently most defendants have their lawyers or other staff represent them.
Those who refused to appear without legitimate reason or left court without approval during a trial may face additional punishment.
Participants in lawsuits, including government staff, could be fined or detained if they forced a plaintiff to withdraw a suit through illegal means such as threats or fraud, it said.
Jiang Bixin, a vice-president of the Supreme People's Court, said the revision would mean fewer people using petitioning to protect their rights. Some local officials go out of their way to keep petitioners from reaching Beijing to avoid being criticised by central authorities. In some cases hired thugs threaten protesters or even haul them away to unofficial prisons known as "black jails".
"It was clear the current way of doing things didn't work, with so many people distrusting the legal system and taking matters in their own hands by petitioning," said Wang Cailiang, a lawyer and deputy director of the administrative law committee of the All China Lawyers Association.
"With the amendment, many more people would see the courts as an avenue to seek justice, instead of going to Beijing hoping to talk to officials."
The amendment, however, has not dealt with the separation of the judiciary's power to make judgments and enforce them. Wang said that would involve a change in the constitution, and would probably be on the horizon for the mainland's legal reforms.
Some six million people petitioned the central government between January and October last year, according to official figures.
The legislature also passed a counterespionage law yesterday aimed at tightening state security, Xinhua reported. The law would allow authorities to seal or seize property linked to activities deemed harmful to the country, it said.
This article appeared in the South China Morning Post print edition as: Now it's easier to sue than petition