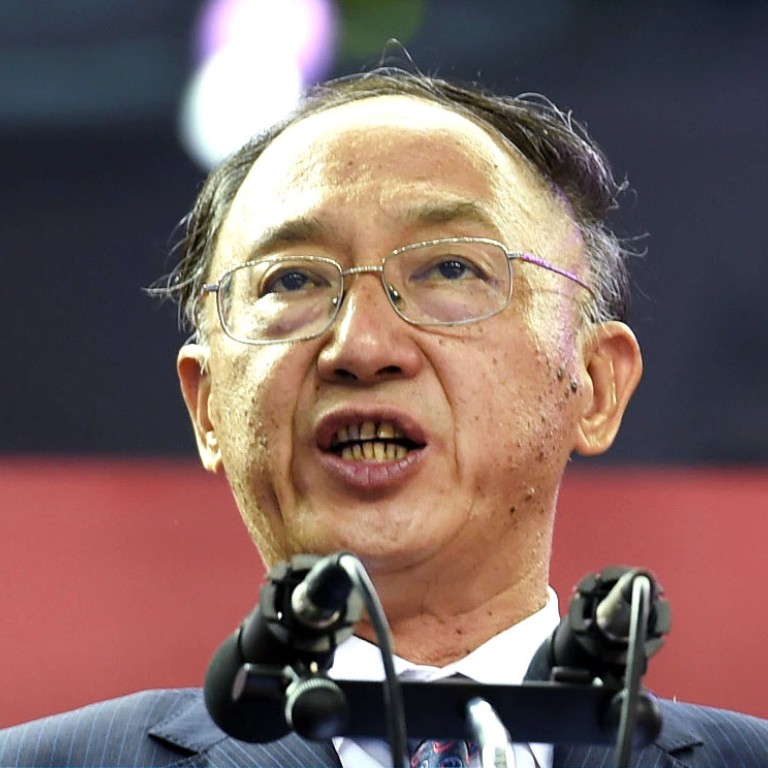 Corruption said to be rampant in China's sports sector
Director of General Administration of Sports says 'health check' taught officials a 'deep lesson'
An anti-graft team wrapping up an inspection of the sports administration said it had uncovered serious problems and senior officials would be investigated.
Zhang Huawei , leader of a disciplinary inspection team sent by the central government to the General Administration of Sport, said on Sunday valuable leads had been discovered.
The mainland sacked a number of senior officials and players for match-fixing and bribery in soccer games two years ago, but the latest official statement suggests the problem of graft in the sector is more widespread.
Zhang's remarks were posted on the website of the Central Commission for Discipline Inspection, the Communist Party's graft watchdog.
Among the problems, accreditation given to a game, athlete or referee was not done in a manner that was regulated or transparent, he said.
A person could "buy" a ranking to become a professional athlete.
According to mainland media reports earlier this year, some government-accredited swimmers had never been in the water and hurdlers were sometimes too physically out of shape to actually compete.
In 2012, two former heads of the Chinese Football Association, a former national team captain, the country's top referee and at least four former national team players were convicted for taking bribes and jailed.
Zhang said match-fixing was "quite serious" in some sports events and the commercial development of games was "chaotic", lacking necessary regulations and supervision.
Mainland sports officials had more influence than their counterparts overseas through the top-down management system, which had its roots in the planned-economy era, and which allows them to screen and train medallists for international competitions, Zhang said.
The General Administration of Sports had "highly concentrated power", with most officials having a second job in business with "sophisticated networks of interests", he said.
Measures were needed to regulate sports-related business activities and punish match-fixing with severity and transparency.
Liu Peng , director of the sports administration, said Zhang's "thorough health check" of his agency had taught its officials a "deep lesson". He said they would follow the inspectors' advice on addressing corruption.
The inspection was part of the CCDI's second leg of its annual investigations, which see teams fan out around the nation.
This article appeared in the South China Morning Post print edition as: Teams uncover 'serious' problems in sports body