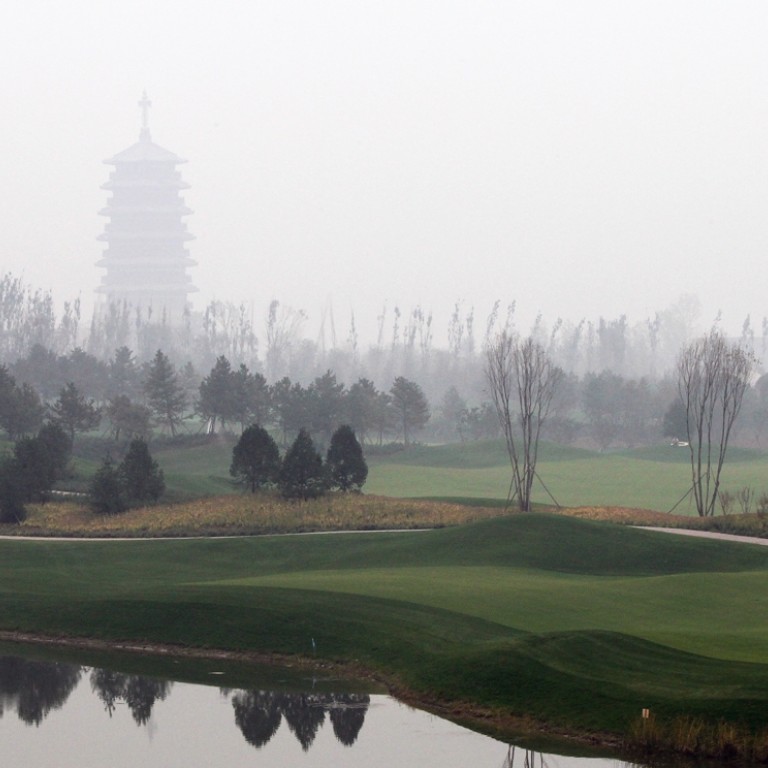 Beijing bans grieving relatives burning their loved ones' clothes to clear skies for Apec
The authorities have banned people from burning the clothes of dead relatives – a traditional funeral rite to ensure they can dress in the afterlife – in latest smog measure
Beijing authorities have banned people from burning the clothes of dead relatives – a traditional funeral rite to ensure they can dress in the afterlife – as an anti-pollution measure for the upcoming Apec international summit, state-run media said on Tuesday.
The move comes days ahead of the opening of the Asia-Pacific Economic Cooperation (Apec) forum, when President Xi Jinping will host leaders from the United States, Russia and Japan among others.
Authorities in the notoriously smog-ridden capital have imposed tight limits on car use, ordered factories to close, and are giving public sector employees a six-day holiday, with some neighbouring areas also following suit with restrictions.
A notice at Beijing's sprawling Babaoshan cemetery states that "the incineration of the clothing of the deceased will be suspended" from November 1 to 15 due to Apec, according to the Beijing News.
"We kindly ask your understanding for any inconvenience this may cause," the notice reads.
The burning of clothing to make it available to the deceased – along with paper representations of other goods – is part of the ritual of death in much of China.
It is not the first time that small-scale smoke sources have been targeted in the country's battles against pollution, with streets barbecue stands sometimes blamed.
The mainland's heavy air pollution is primarily caused by the enormous use of coal to generate electricity to power a booming economy, and by more vehicles on the roads.
Last month, the toxic smog made international headlines as thousands of runners battled a thick white haze at the Beijing marathon, with some athletes donning masks as the pollution soared to 16 times the World Health Organisation's recommended maximum.
Organisers had rejected calls to postpone the race, saying it would have been "very difficult" as a significant portion of the athletes came from outside Beijing.
Ahead of the Apec conference, however, authorities have sought to clear the skies, which have been clear in recent days.
Hebei province, which borders Beijing, will suspend production at more than 2,000 companies and halt work at nearly 2,500 construction sites, according to the state-run China Daily newspaper.
"Blue skies ready to greet Apec", read a front page headline in Tuesday's paper.