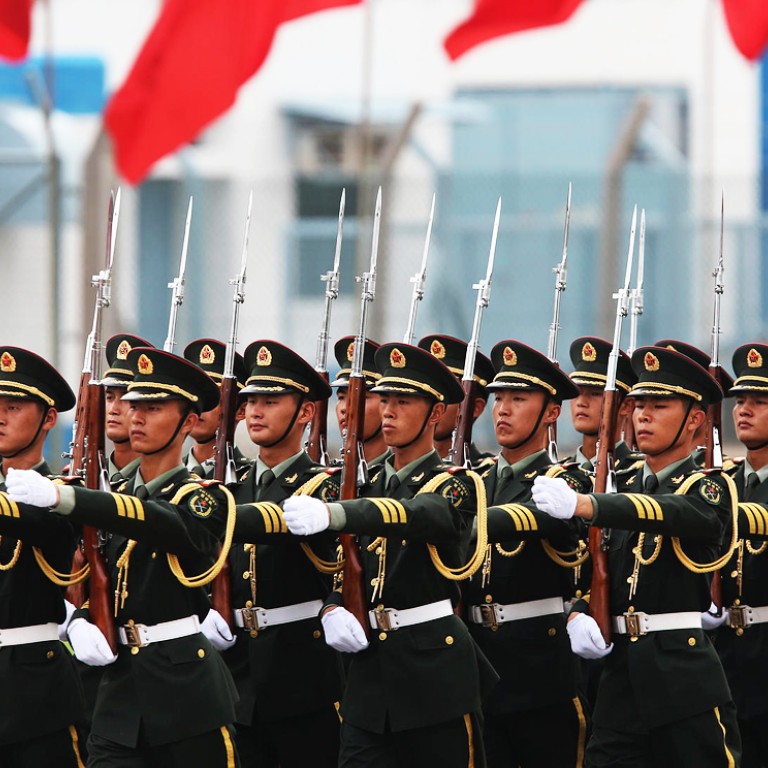 Xi Jinping shifts control of PLA audit office to military's top decision-making body
Central Military Commission to directly oversee military office that monitors spending but move could run into departmental resistance
The Central Military Commission has taken direct control of the PLA's audit office, the Defence Ministry announced yesterday, a move experts said would strengthen President Xi Jinping's campaign to root out graft in the army.
The office was supervised by the military's General Logistics Department, which has come under scrutiny since its deputy chief, Gu Junshan , was charged with crimes including bribery and embezzlement.
Gu was reportedly a close ally of disgraced retired top general Xu Caihou, who is expected to be indicted soon on bribery charges.
The decision to change oversight of the office was made at a meeting on reforming the military's audit system and attended by top brass in Beijing yesterday, the ministry said. The order was signed by Xi, who is chairman of the CMC.
PLA watchers hailed the move. "The new policy will stop the previous abnormal relationship between the audit office and the logistics department, which is responsible for almost all the army's expenditure, but also oversaw all auditing jobs," Beijing-based military expert Li Jie said.
The logistics department is also responsible for the military's manufacturing wing, supply chain, transport, housing and medical services.
"After the new rule, the audit office will be more independent … as it is now directly managed by the CMC," Li said.
According to a statement on the website of the , the restructuring - part of the army's wider efficiency drive - would ensure reliable auditing.
"This is a major decision made by chairman Xi ... It's also a key measure to deepen national defence and military reform as well as to push forward innovation in the army's auditing system," the statement said.
CMC vice-chairman Fan Changlong , who attended the meeting, urged audit officials to be professional and efficient.
Dr Zeng Zhiping , a military law expert at the Nanchang Institute of Technology in Jiangxi , said the change would likely run into resistance from many senior officials and commanders in the logistics department.
"Auditing work in the army is more complicated than [in] other government organs due to a lot of military secrets. The new measure will definitely face a lot of challenges if department heads refuse to cooperate with the auditors," Zeng said.
The CMC last month approved a new "results-based" management system to better monitor spending within the People's Liberation Army. It's scheduled to be in place by 2020.
Xi last week gathered 420 senior officers in Gutian in Fujian to strengthen the PLA's allegiance to the Communist Party.
This article appeared in the South China Morning Post print edition as: Xi tightens grip on P.L.A. auditors