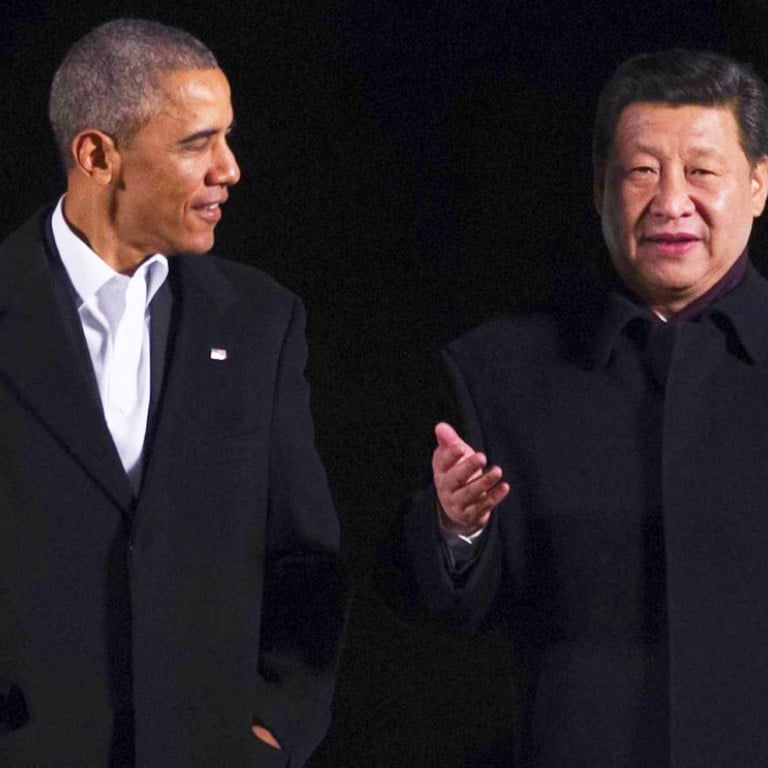 Xi Jinping unveils China's plan for Asia-Pacific free-trade pact
Endorsement of China's plans for FTAAP by Apec's 21 economies hailed as historic by president
China upped the ante in its bid to be the Asia-Pacific's economic leader when President Xi Jinping unveiled a plan for a Chinese-led regional free-trade framework to visiting foreign leaders yesterday.
The Asia-Pacific Economic Cooperation summit ended with all 21 Apec economies endorsing China's plan to create a Free Trade Area of the Asia-Pacific (FTAAP). It was the first major international gathering held in China since Xi took power in late 2012.
Addressing leaders including US President Barack Obama, Russian President Vladimir Putin and Japanese Prime Minister Shinzo Abe, Xi hailed the endorsement as a "a decision to be written in history".
Watch: APEC leaders seek free trade progress at annual summit
"[The endorsement] demonstrates the confidence and determination of Apec in advancing regional economic integration," Xi said.
The FTAAP has often been described as a counter to the 12-nation, US-led Trans-Pacific Partnership (TPP) - a claim denied by the chief US trade envoy, Michael Froman. China is promoting its plan just as the TPP appears to have lost steam.
There had been reports that Washington - eager to push ahead on the TPP - had pressured Beijing to downplay the FTAAP idea. A US official told the that the FTAAP proposal would be declared in the annex of the final Apec communiqué.
Xi's high-profile announcement yesterday was effectively the launch of a road map instead of a "feasibility study", a term for actual negotiations the US side has resisted.
The president also called on member states to work together to raise funds for cross-border infrastructure to help better integrate their economies.
He raised other initiatives to cut red tape and promote the flows of people and capital in the region as part of a blueprint for regional connectivity to be in place by 2025.
Xi, who has built his power on a popular and sweeping anti- corruption campaign in China, successfully lobbied fellow Apec leaders to help weed out graft. Apec leaders have agreed "to set up a cross-border law enforcement network to strengthen transnational anti-corruption efforts", Xi said.
Xi later hosted a private dinner for Obama and walked the US president through the imperial gardens of Zhongnanhai - the residence of China's top leaders since the Qing dynasty.
"A pool begins with many drops of water," Xi told his guest, saying it expressed how he wanted to work with Obama.
The US president told Xi that the day's events were "well managed" and said he was looking forward to having "productive and candid talks" with him today.
The two leaders will have a day-long formal meeting that is expected to be the highlight of a busy week in Chinese diplomacy, which will see Premier Li Keqiang visit Myanmar for the Association of Southeast Asian Nations summit and Xi head to Australia for the G20 summit.
This article appeared in the South China Morning Post print edition as: XI unveils China's plan for regional free-trade pact