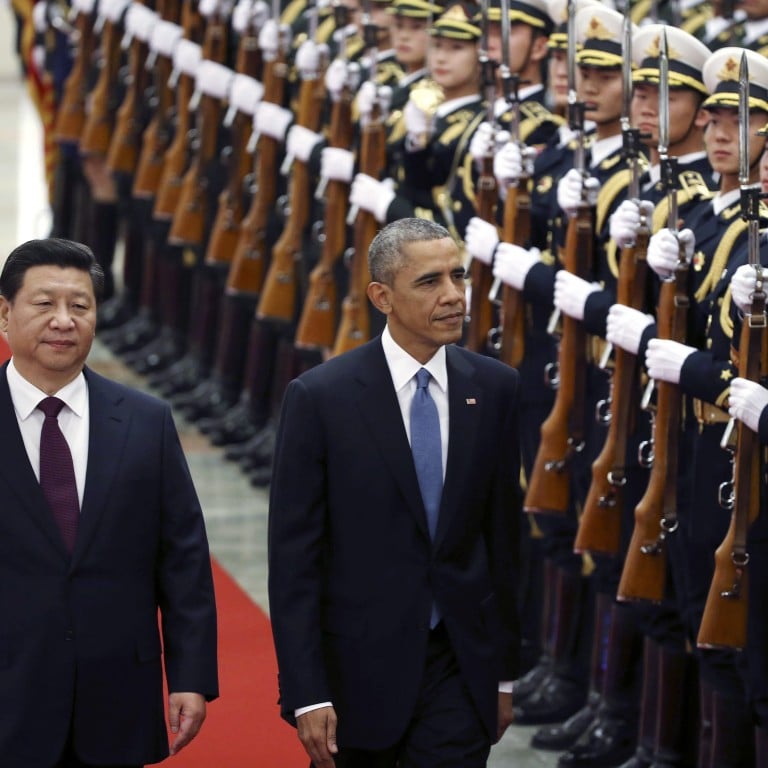 Developing
Xi Jinping and Obama in talks after private dinner and calls for history lessons
Talks come after Chinese leader calls on two nations to have 'deep and frank exchanges over some fundamental issues'
President Xi Jinping is holding talks with his United States counterpart, Barack Obama, after having a private dinner on Tuesday night.
The two presidents will exchange views on the Sino-US relationship, and other international and regional issues, state-run Xinhua reported.
Xi hosted a private dinner for Obama and walked him through the imperial gardens of Zhongnanhai on Tuesday night, the residence of China's top leaders since the Qing dynasty.
Xi called on the two nations to deepen communication and have "deep and frank exchanges over some fundamental issues".
He also called on Obama to familiarise himself with China's history and the governing ideology of the Chinese government.
"Only in this way (could the two countries) comprehensively enhance mutual understanding, trust and respect and steer clear of strategic misjudgments," he was quoted by state-run Xinhua as saying.
But Xi also added that China is determined to safeguard national sovereignty, security and territorial integrity as it "complies with the people's will".
Beijing and Washington have been exchanging tough rhetoric over territorial disputes between China and its neighbours. Washington has said Beijing's moves to assert territorial claims are aggressive, but Beijing has demanded the US not to interfere.
A welcoming ceremony for Obama is being held at the Great Hall of the People today before the two leaders start their talks.
The two leaders are expected to discuss stepping up military communication, anti-terrorism cooperation and climate change.