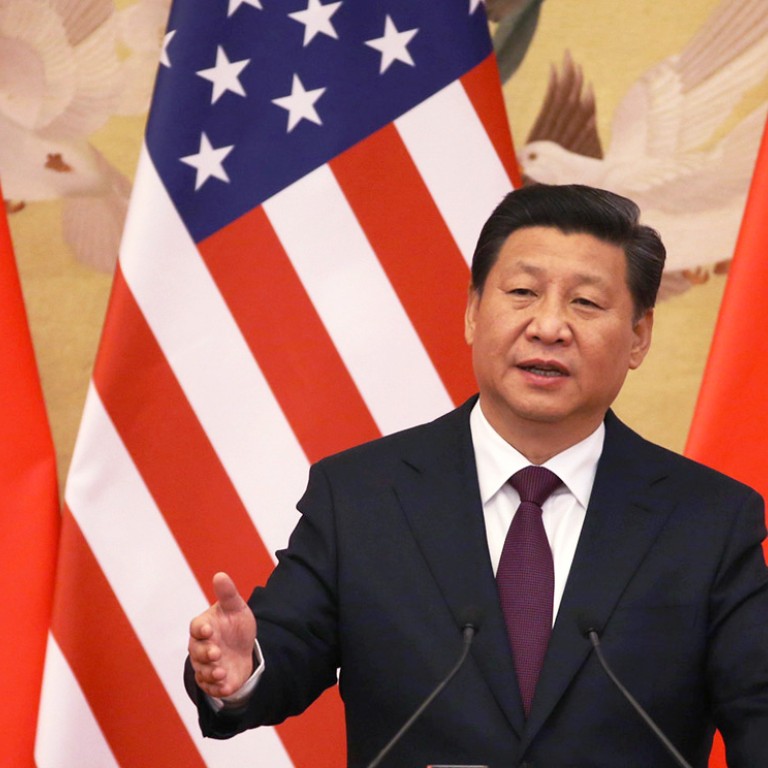 Party mouthpiece compares Xi with Deng as the 'new architect of reform'
Comparison with Deng by party mouthpiece is a sign that Xi is seen as the most influential president since the late paramount leader
The Communist Party's mouthpiece has dubbed President Xi Jinping as the "new architect" of China's reform, a comparison with late paramount leader Deng Xiaoping, who was known as the nation's "chief architect".
In a commentary published through the mobile phone app of , Xi was described as being "in position to answer the call" as the new architect of reform to "take a good path, a new path and make new achievements".
"His courage, accountability and hard-working spirit have made Xi's image as top architect of overall, deepening reform increasingly clear," the article said.
Observers said the article was the latest sign that Xi had consolidated his authority since becoming the party's general secretary in 2012, and the country's president last year.
"Although some people have frequently compared Xi with Deng and Mao Zedong , such a reference coming from is significant and carries an impact," said Pu Xingzu, a professor of politics at Fudan University in Shanghai.
Xi chose Guangdong for his first inspection tour outside Beijing after being named top leader in December 2012 because of the province's history as the testing ground for reform and opening up more than three decades earlier. Deng visited the province in 1992, calling for deepening reforms.
In his tour, Xi paid tribute to Deng, and planted a wishing tree by the bronze statue of Deng at Lotus Hill in Shenzhen.
The article said Deng and Xi faced similar obstacles as leaders.
Deng's reforms faced resistance from "complicated forces", while Xi faces the daunting task of narrowing the wealth gap, correcting the relationship between political power and the market economy, and breaking the hold of vested interests.
Yet with or without the label of the "new architect" of reform, Xi looked to be the most powerful leader since Deng, observers said.
In addition to being president, head of the Communist Party and chairman of the powerful Central Military Commission, Xi heads the powerful taskforce on deepening reforms.
The decisions of that body will influence policy over a vast range of areas - not just economics, politics and the environment, but culture, society and even how the party functions.
Xi also heads other powerful taskforces on internet security and technology, finance and economics and making the military more effective and accountable.
But his most controversial and risky move has been the massive anti-corruption campaign to restore the legitimacy of the party, whose survival he warns is threatened if rampant corruption is not stamped out.
The drive for party disciplinary purity has implicated some of the nation's most powerful leaders, including former security tsar and Politburo Standing Committee member Zhou Yongkang , and former vice-chairman of the Central Military Commission Xu Caihou . Many senior aides and officers associated with both men have been prosecuted.
Fudan University's Pu said Xi may have consolidated his power but Mao and Deng had greater influence. Both deceased leaders exercised their authority even though neither had as many titles as Xi.
This article appeared in the South China Morning Post print edition as: Xi hailed as 'new architect of reform'