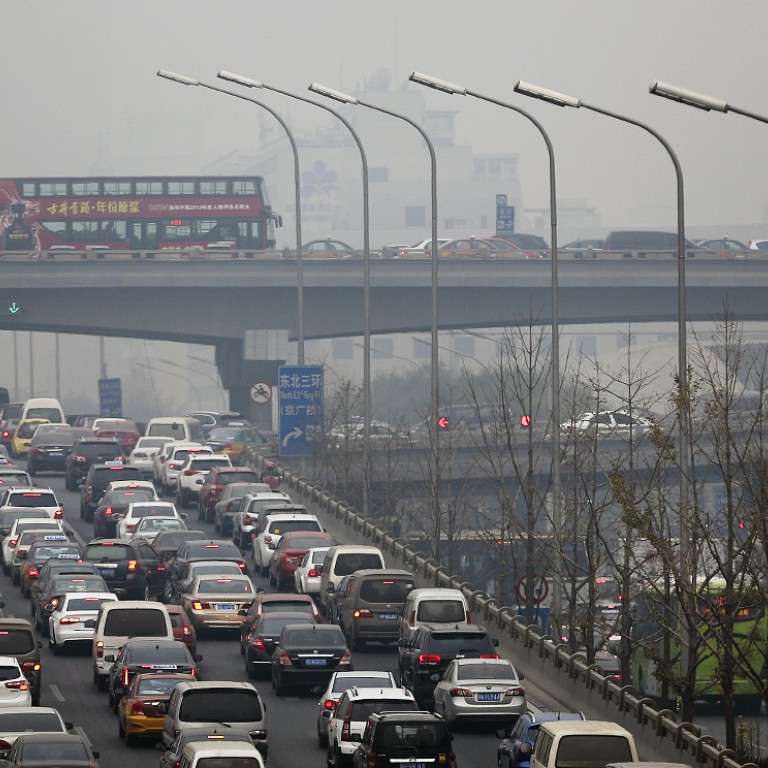 Farewell to 'Apec blue' as smog returns to Beijing following summit
The smog will linger until Thursday afternoon, the China National Environmental Monitoring Centre warned.
Beijing issued its first yellow pollution alert since the Apec summit when the capital was choked in thick smog today.
The Air Quality Index reading for Beijing was 316 – meaning the air quality was "heavily polluted". The reading from the US embassy stood at 346.
Red is the highest pollution alert on the mainland, followed by orange, yellow and blue.
The China National Environmental Monitoring Centre said the smog would linger until Thursday afternoon.
It also forecast moderate haze would cover central Beijing, Tianjin, southern Hebei  and much of Henan  . Severe haze will shroud southern Beijing, mountainous regions of Hebei and central Shaanxi .
Watch: Smog returns to Beijing following Apec summit 
The capital was under huge pressure to tackle persistent smog and clear the skies of pollution before Asia-Pacific Economic Cooperation forum leaders met in Beijing earlier this month. The authorities imposed tight curbs on traffic and industry in Beijing and neighbouring provinces.
The strict curbs worked, and for about two weeks Beijingers as well as world leaders enjoyed crystal clear blue skies. Internet users even invented the term "Apec blue" to describe the sudden arrival of the clear skies.
Beijing's Environmental Monitoring Centre said that between November 1 and 12 air pollutants in the capital fell to their lowest levels in five years.
The PM2.5 reading – measuring the density of fine particles thought to be most harmful to health – fell by 30 per cent over the period, according to the monitoring centre.
But the smog returned after the summit as factories resumed output and traffic controls ended.
The summit resulted in a long-term agreement between China and the United States to curb greenhouse gas emissions. China agreed that its carbon dioxide emissions would peak by about 2030 and non-fossil fuels would generate 20 per cent of its energy by the same deadline.
This article appeared in the South China Morning Post print edition as: Beijing back on alert over bad air