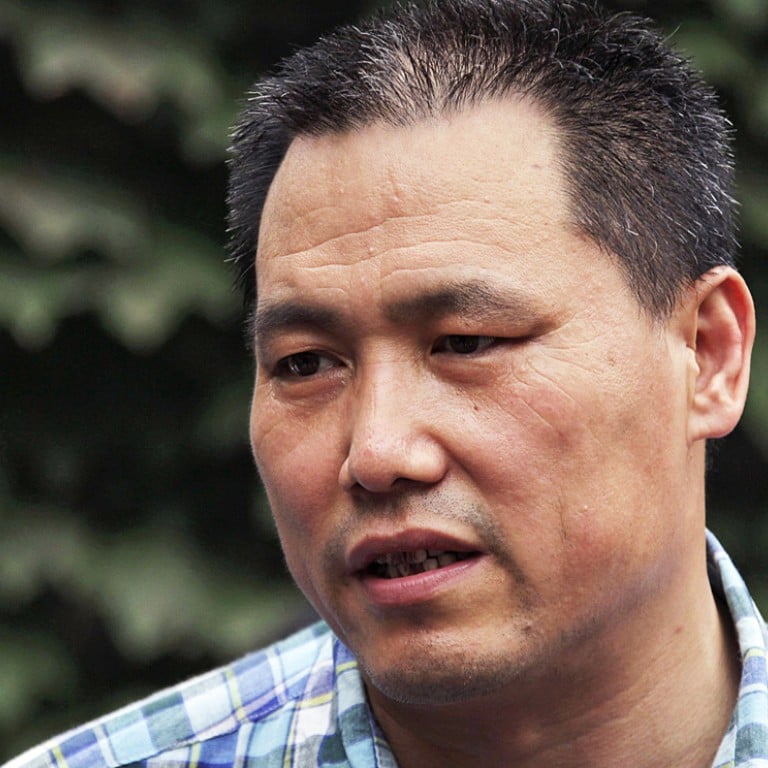 Rights lawyer Pu Zhiqiang faces more charges as police hand case to prosecutors
Activist attorney Pu Zhiqiang is accused of a total of four offences as investigators hand his case to prosecutors in next step towards trial
Beijing police had handed over the case of human rights lawyer Pu Zhiqiang to prosecutors after pressing a total of four charges against him, his lawyer said yesterday, confirming fears that he may face a lengthy jail sentence.
Pu was placed in criminal detention in early May, three days after attending a private meeting commemorating the 25th anniversary of the crackdown on the Tiananmen pro-democracy movement. He was one of five scholars and activists detained by police after the event, although the others were released on bail.
In June, Pu was charged with "picking quarrels and provoking trouble" and "illegally obtaining personal information".
But police recently pressed two more charges before sending Pu's case to prosecutors, his lawyer Mo Shaoping said.
The new charges were likely to be "inciting to subvert state power" and "inciting racial hatred", although Mo could not give exact details as he had just taken over Pu's case and did not have access to case documents.
The charge of illegal access to personal information related to Pu's commercial cases, while the other charges related to his online commentaries, Mo said.
On his microblog, Pu has lambasted senior officials including Mao Xinyu, the grandson of Mao Zedong and a major-general in the People's Liberation Army, and a legislator who said she had never voted "no" in parliamentary sessions.
The racial hatred charge was likely to be connected with Pu's criticism of former Xinjiang Communist Party chief Wang Lequan's hardline policies in the region following the deadly knife attack at a Kunming railway station in March that was blamed on Uygur separatists.
But Mo was unsure whether the charges were also linked to Pu's criticism of disgraced security tsar Zhou Yongkang last year, which led to Pu's microblog accounts being closed.
Pu has represented many high-profile dissidents, including artist Ai Weiwei and activist Tan Zuoren. He was also a vocal advocate for the abolition of forced labour camps, which were closed down last year.
Mo said prosecutors would decide within six weeks whether to indict Pu and pass his case to the court for trial.
Veteran lawyer Zhang Sizhi , who represented Pu until his recent illness, said earlier that Pu would be given a stiff jail term, adding "the heavy-handedness of the investigators ... [was] beyond my expectations".
Human rights advocates say Pu's arrest is aimed at silencing him and is part of the wider crackdown on rights lawyers, activists and civil society.
This article appeared in the South China Morning Post print edition as: Police add to charges against lawyer Pu