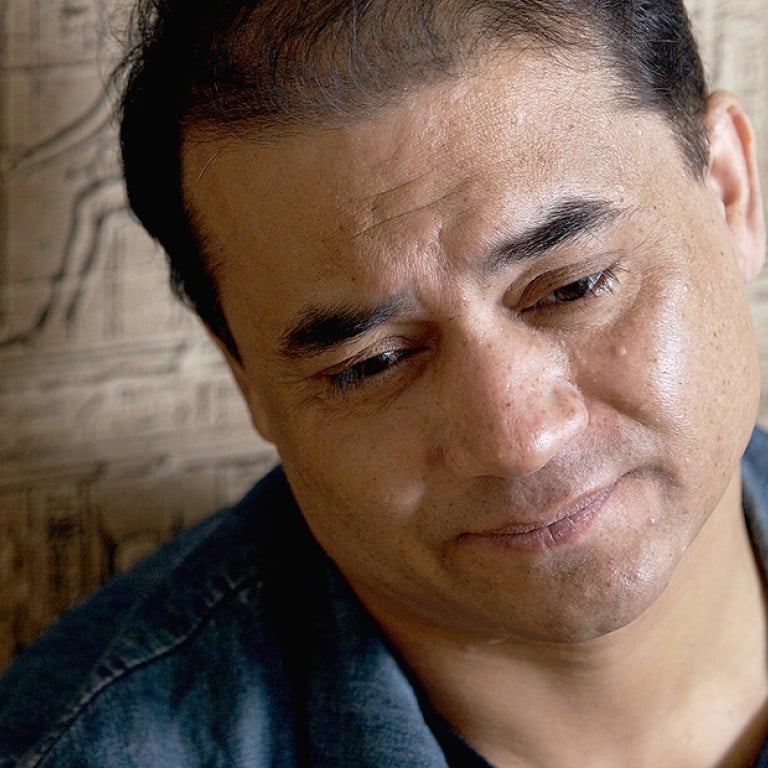 Ilham Tohti's seven students almost certain to receive jail terms, rights lawyer says
Lawyer expects all seven to be convicted but not for life like their famous economics teacher
Seven minority students stood trial on separatism charges yesterday for working on a website run by their prominent Uygur teacher in Urumqi in Xinjiang , a rights lawyer said.
Li Fangping , a defence lawyer for economics professor Ilham Tohti, said at least three students pleaded not guilty and the court was expected to issue its verdicts at a later date.
Li said the students were certain to be found guilty by the same court that sentenced their teacher - who was known for his criticism of the government and its ethnic policy - to life imprisonment in September. The students are accused of being members of the professor's criminal gang.
"The question is how many years these students will be jailed," Li said. "But we don't expect it will be as long as their teacher."
Repeated calls to the Urumqi Intermediate People's Court in Xinjiang, where Tohti was convicted, were unanswered. The court provided no information on the students' trials on its official website or social media.
William Nee, a Hong Kong-based researcher for Amnesty International, said the government was going after the students as part of its persecution of Tohti.
The students were secretly taken into police custody earlier this year and were held incommunicado before several of them gave incriminating testimonials against the teacher on national television, raising concerns whether they were getting a fair trial, Nee said. Family members of the students also have been hushed, he said.
"The irregularities and abuse of law in this case has turned China's rule of law on its head," he said.
Li said the students were charged for their involvement with the Uygur Online website, which the government has shut down. Some also were accused of attending religious meetings in Hong Kong, Li said.
At least three students - Perhat Halmurat, Shohret Nijat and Luo Yuwei - confessed on state television that, while working for Uygur Online, they were instructed by Tohti to run articles that could stir ethnic tensions.
The other four students are Mutellip Imin, Abduqeyum Ablimit, Atikem Rozi and Akbar Imin. All students except Luo - a member of the Yi minority - are Uygurs, Li said.
This article appeared in the South China Morning Post print edition as: Uygur scholar's students stand trial in Beijing