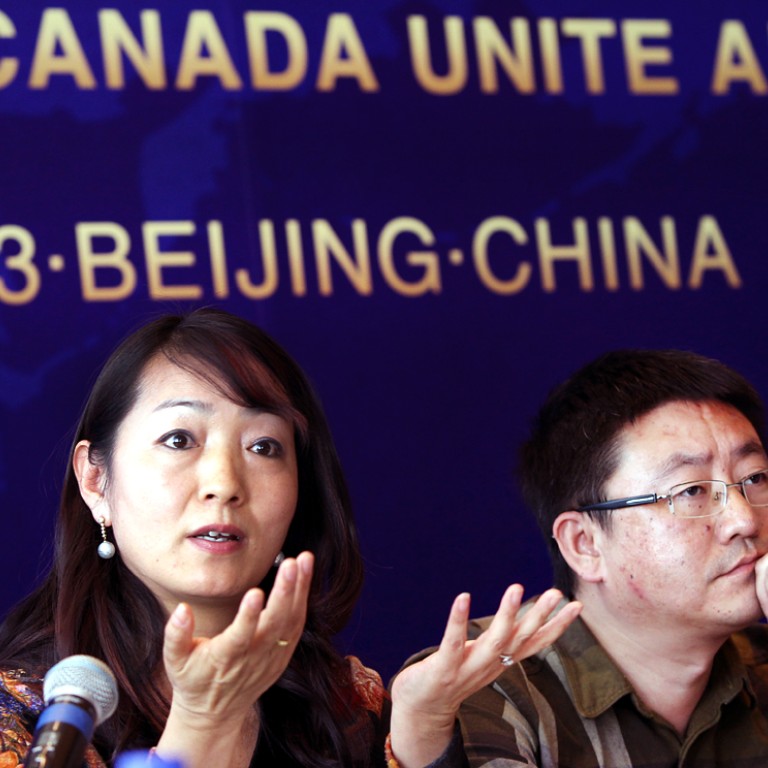 Canada's new millionaire visa scheme 'will only accept 50 applicants per year'
Tiny scheme would thwart 45,000 rich Chinese who were dumped from investor immigration queue
Canada looks set to replace its immigrant investor programme with a tiny new scheme approving just a few dozen applicants per year, immigration industry sources said, dashing the hopes of thousands of Chinese millionaires whose applications were scrapped when the IIP was halted in June.
Two sources said they were consulted by Canada's immigration ministry in recent months and were told the new scheme would only accept 50 applicants plus dependents annually.
The IIP - which required applicants worth a minimum of C$1.6 million to loan Canada C$800,000 interest free for five years - had become the world's most popular means of wealth migration, allowing tens of thousands of rich Hongkongers and mainlanders into Canada over its 28-year history. But it recently attracted far more applications than could be processed, and Ottawa announced it would be axed in February's federal budget.
When it was finally scrapped in summer, about 60,000 rich applicants and dependents, including some 45,000 mainland Chinese, were dumped from the queue. A replacement scheme was promised by the government in the budget.
But sources said the new scheme, widely expected to be unveiled in the next few weeks, would be insignificant in comparison to the IIP.
Both sources said they had the impression the scheme was only being rolled out to allow the government to keep its promise that the IIP would be replaced.
"What I was told was that this was a pilot project for 50 spots. The only reason they are rolling it out at all is because it was mentioned in the budget that they would, so they had to go ahead with it," said one source.
"I think it's being done out of a sense of obligation," he added.
A second source said: "Fifty seems like just kind of an experiment…you achieve the political outcome of being seen to do something, but you do it in such a small way that it cannot cause a huge embarrassment."
The sources said that Citizenship and Immigration Canada had described to them a venture capital investment scheme requiring applicants to invest C$2million in return for permanent residency.
The funds would be centrally managed and the applicants would get no say in where their money was invested. "The idea was to keep it blind," said the first source. "They wanted to avoid any chance of fraud, because it would be too easy [for an immigrant] to arrange for funding to go to a [certain fund] and then for the immigrant to arrange for some sort of kickback."
A spokeswoman for Citizenship and Immigration Canada declined to discuss details of the new scheme, which would be "announced in due course". She said the IIP had been scrapped to "pave the way for new pilot programs that will actually meet Canada's labour market and economic needs".
A report in the Wall Street Journal last week said the new scheme would require applicants to invest C$1 million to C$2 million, with a total target of C$120 million. The report did not mention that this amount effectively represented a cap on the number of applicants of 60 to 120 per year, as described.
Both of the SCMP's sources said it was possible the scheme had been slightly modified since it was outlined to them. But regardless of whether 50 or 120 applicants were approved per year, the new scheme would be dwarfed by the former scale of the IIP.
The scrapping of the IIP triggered protests and an unsuccessful lawsuit from some of the dumped applicants. The SCMP's first source said "a significant proportion [of former IIP applicants] are going to be really upset with Canada, for ditching them at this stage of the game. I think though that those who are persistent will find a way [into Canada]. It may not be as they originally thought. And others will go on to other countries."
Vancouver immigration lawyer Richard Kurland said sufficiently determined would-be immigrants still had options. "The reality is, if you have English-language skills and you are a successful business person with a lot of capital, you can likely find your way into Canada, with some sound professional advice," Kurland said.
 
Immigrant investor programme's troubled history
Ottawa's apparent decision not to devise a large-scale replacement for the immigrant investor programme draws a line under the controversial scheme, which was widely criticised for allowing wealthy foreigners to buy their way into Canada.
Created in 1986, the scheme brought more than 180,000 immigrants to Canada, including more than 30,000 rich Hongkongers in the wake of the 1989 Tiananmen Square massacre and in the run-up to the 1997 handover.
But in recent years it was dominated by mainlanders. In February, the SCMP revealed that the scheme had spun out of control when the Canadian consulate in Hong Kong was flooded by applications from mainland Chinese.
In 2010 alone, the IIP attracted 12,675 applications, representing 43,712 would-be migrants. About 78 per cent were mainlanders whose applications were lodged in Hong Kong, creating a huge backlog.
Less than a week after the Post's reports, Canada's government announced the IIP would be scrapped.
The scheme has also been criticised for having had an outsized impact on the city of Vancouver and its sky-high real estate market.
A total of 36,973 investor immigrants arrived in British Columbia from 2005 to 2012, and about two-thirds of all recent federal IIP applicants were mainland Chinese who said they planned to live in BC.
Quebec's parallel version of the IIP is still operational. It will accept 1,750 applicants in 2015, including a maximum of 1,200 from any one country - namely, China.
This article appeared in the South China Morning Post print edition as: Canada to accept 'just 50' rich migrants a year