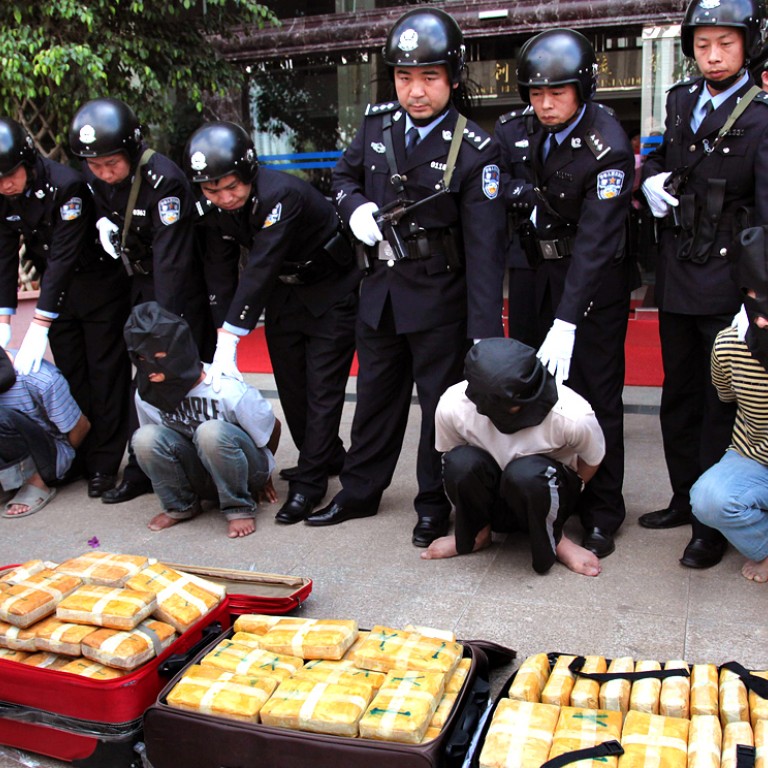 Over 40 Chinese officials sacked for taking drugs amid Golden Triangle crackdown
Forty-one grassroots party cadres in Chinese prefectures near the Golden Triangle have been punished for taking drugs as local authorities close in on rampant drug usage among its rank and file.
The 41 officials, all from Dehong Dai and Jingpo Autonomous Prefecture in western Yunnan province, were expelled from the party, according to the local party disciplinary watchdog.
They included the head of the Armed Forces Department in Longchuan county, government office workers and retired officials, the Yunnan Commission of Disciplinary Inspection said, adding that all had since been sent for drug rehabilitation.
The Dehong government had in May introduced a regulation stipulating that all party members and government office workers caught for drug-related offences would be sacked from the party. Government officials and office workers are subject to regular urine tests as part of the crackdown on the rampant drug trade in the prefecture.
Those who apply for government jobs or are transferred from other areas to Dehong are also required to be tested for drug usage. Those who test positive are instantly disqualified.
Yunnan, which borders Thailand, Laos and Myanmar, is reportedly a key area where drugs are illegally smuggled into China.
Dehong prefecture is geographically close to the Golden Triangle, which is famed for its booming drug trade. Many local Dehong residents, men in particular, reportedly regularly take the illegal drugs because they are very affordable and easily available.
Another hotspot for China's anti-drug crackdown is the south, particularly Guangdong province, home to a notorious "drug village" called Boshe in Lufeng county, Guangdong.
The raid that led to the seizure on December 29 last year involved more than 3,000 paramilitary police. State media reported the arrest of 182 people in the operation and the seizure of almost three tonnes of crystal meth.
Last month, police incinerated a staggering 400 tonnes of meth in Guangdong - enough to fill 10 private jets,
the Post reported
.
China dismantled 228 clandestine laboratories producing methamphetamine in 2012, UNODC data shows.
Over the last years, police throughout China had traced meth precursor deliveries to villages near Lufeng, about 200 kilometres east of Hong Kong. In October last year, Guangdong police released a list of 109 wanted drug traders along with their residential addresses, all in Lufeng.