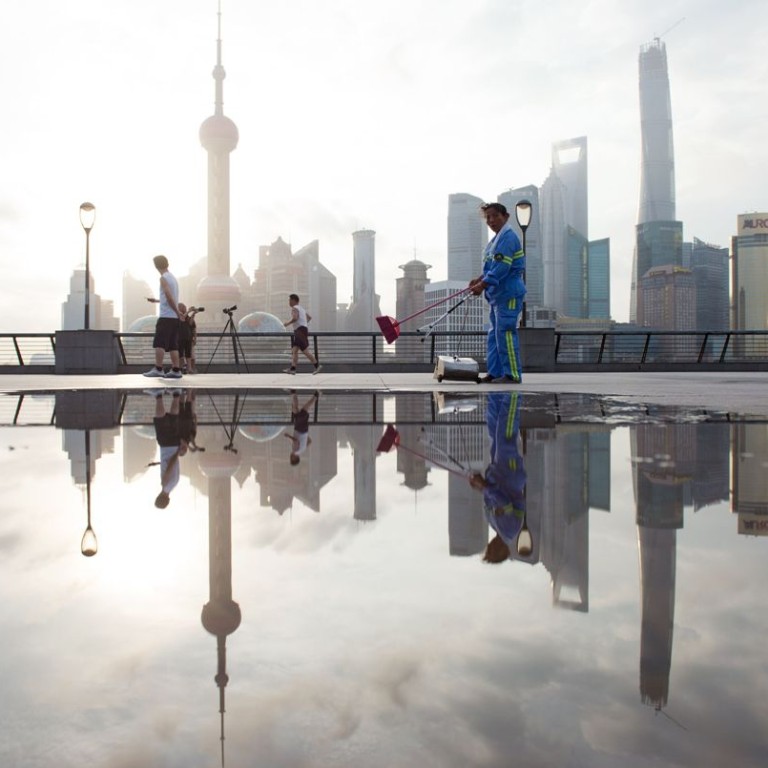 Shanghai board to shed light on the law
Group has power to appoint and punish judges, prosecutors - but is it just for show?
Shanghai is pioneering a push to improve the credibility of the mainland's legal system by becoming the first city to have a board to appoint and punish judges and prosecutors.
Its 15-person board, which met for the first time on Saturday, comprises seven senior officials from various municipal departments as well as eight academics and industry professionals, reported.
However, one expert claims the panel is merely decorative.
Shen Guoming, party chief of the Shanghai Social Sciences Association, was elected the board's director. He has four deputies: a deputy chief procurator of the Shanghai Municipal People's Procuratorate, a top official from the municipal party committee's organisation department, a deputy chief judge of the Shanghai Higher People's Court and a deputy director of the municipal politics and law committee .
The board will select judges and prosecutors from the ranks of court and procuratorate assistants. Leading lawyers will also be considered for the positions.
In addition, the board will be responsible for promotions and recommending punishment for those guilty of misconduct.
"[The board] has scope to publicly denounce judges and prosecutors who have breached discipline," the report said.
Shen described the board as "relatively independent" and said that more than half of the members were professionals of various backgrounds.
He said a database of about 20 people had been created as a pool from which judges and prosecutors would be chosen.
However Chen Yongmiao, a Beijing-based constitutional scholar, said the board was merely for show.
"It's like an ugly girl putting a flower in her hair and telling people she's pretty," Chen said.
The board's creation follows the central leadership's pledge at October's Communist Party plenum to uphold the constitution and strengthen rule by law.
Injustice is widespread in the legal system because judges, prosecutors and police can be bribed easily and their decisions swayed by local officials who control their budgets.
This article appeared in the South China Morning Post print edition as: Shanghai board to shed light on the law