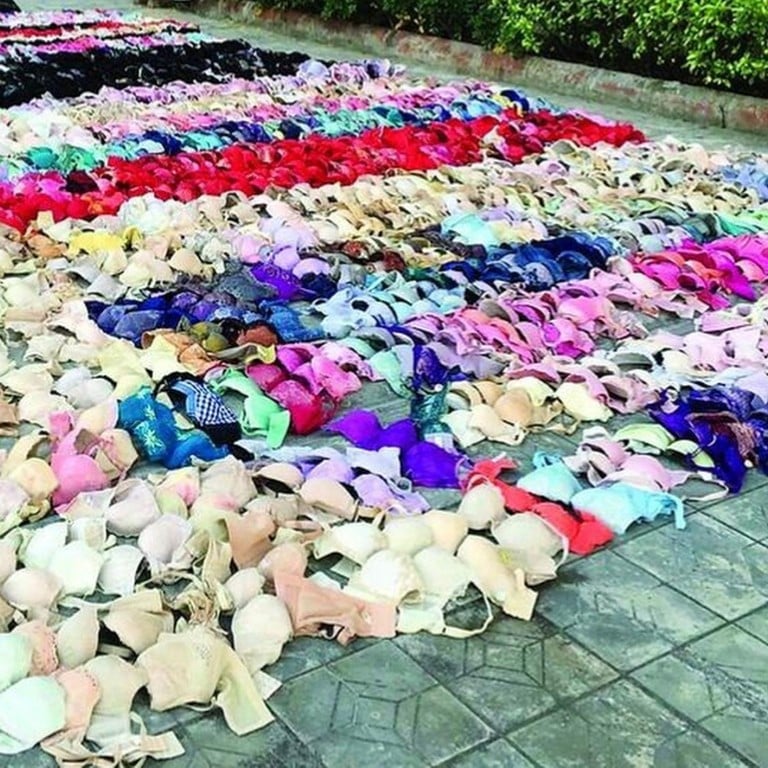 New
Underwear thief foiled after 2,000 pieces of lingerie stolen from neighbours cause ceiling collapse
The used underwear, which belonged to women in Yulin City, China, had been stolen by a male resident and hidden above ceiling tiles in his residential building's stairwells.
Some thieves have a penchant for the strangest things. 
Residents in Yulin city, Guangxi province, were treated to a colourful array of more than 2,000 sets of women's lingerie laid out neatly on the ground at a public space in their neighbourhood on Saturday.
The used underwear, which belonged to women in the neighbourhood, had been stolen by a male resident over the course of the year, news website Gxnews.com.cn reported.
The report said the man hid the stolen lingerie above ceiling tiles in a number of stairwells within the residential building where he lived.
His perverse deed was uncovered only when one of the stairwells' ceilings gave way under the weight of his loot, and several sets of bras and knickers came tumbling down.
As these pictures show, the thief didn't appear to have a preference for a particular style of underwear - lacy, plain, striped and spotty alike were all tucked away in his hiding places.
Investigators lined the lingerie neatly outside the building to count just how many articles the man had stolen.
The Guangxi man, who has been detained by police, is the latest in a string of Chinese men to have hit the headlines with their lingerie-grabbing antics.
A 22-year-old man was caught in Wenzhou, Zhejiang province, after month for stealing 17 pairs of women's knickers in one day. That same month, another man was held in Hubei province for stealing women's underwear - and wearing it.