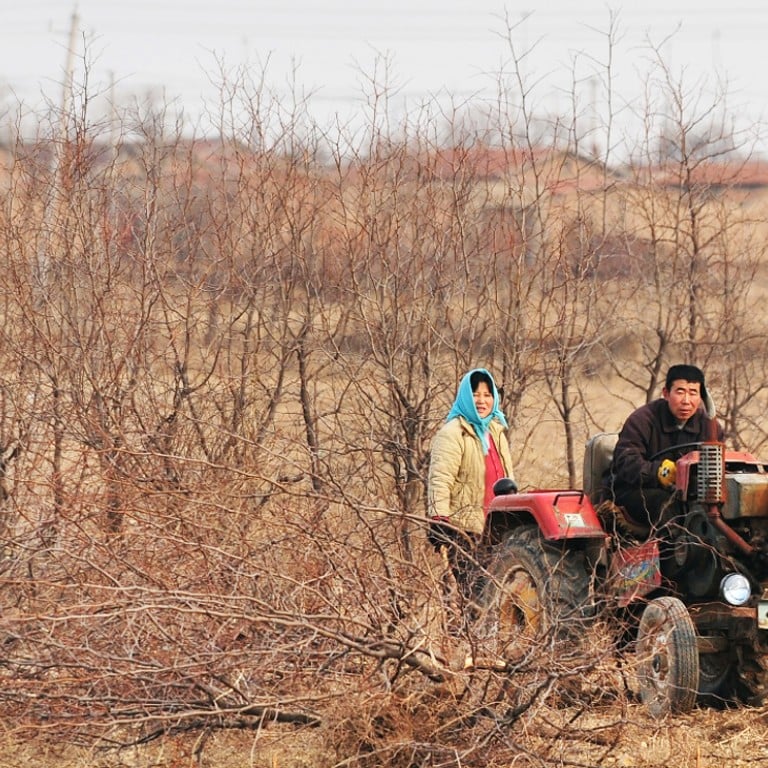 The challenge of helping Chinese farmers prosper on collectively owned land
Policymakers face the daunting task of improving rural livelihoods while not undermining the socialist principle of collectively owned land
China is set to implement comprehensive reforms to its rural land use system to boost growth following an annual national conference that wraps up today in Beijing.
Policymakers attending the two-day Central Rural Work Conference are mapping out plans for rural land use and agricultural development in the coming year, and looking at ways these can boost farmers' incomes while protecting their land rights.
The system recognises three types of usage - as farmland; for farmers' dwellings; and for public utilities or public enterprises such as schools and village-owned factories.
By law, all three types of land are collectively owned by each village, while individuals enjoy only the right to use, but not own, the land. Farmers can now trade their usage rights to farmland, and certain areas have been designated to allow the remaining types of land use to be traded on a trial basis.
With rapid modernisation, however, rural land rights have come under greater stress. The Communist Party considers collective ownership to be a mainstay of Chinese socialism, but others believe it hampers rural residents' efforts to achieve equal growth with their urban peers. A number of reforms are expected to follow the meeting, which discussed detailed directives issued in recent months.
Zheng Fengtian, a professor of agricultural economics and rural sociology at Renmin University, said sweeping change for farmers would only come from new rules on the use of farmland, while changes in the other two areas would not make much difference to most people.
"Local governments love free transfers of farmland because they attract commercial businesses that contribute to local economies," he said. "It also helps increase the size of agricultural operations, changing traditional Chinese agriculture that is based on small plots of land."
However, the residential land reform was "somewhat disappointing", he added. Despite earlier rumours that the market might be opened up to urban as well as rural participants, leaders confined the trade in usage rights to members of the same village. Exceptions would only be allowed in the pilot programmes.
Prohibiting villagers from selling their property on the open market had prevented them from cashing in on the soaring property prices seen across the nation in recent years, Zheng said.
Earlier this month, the central leadership drew three lines that could not be crossed - collective ownership of all remaining rural land; maintaining a minimum of 120 million hectares of farmland; and protecting farmers' interests, Xinhua reported.
Li Guoxiang, a researcher from the Rural Development Institute at the Chinese Academy of Social Sciences, said collective ownership was a foundation of Chinese socialism, while the lower limit on farmland acreage ensured the nation's food security.
This article appeared in the South China Morning Post print edition as: Prosperity without selling the farm