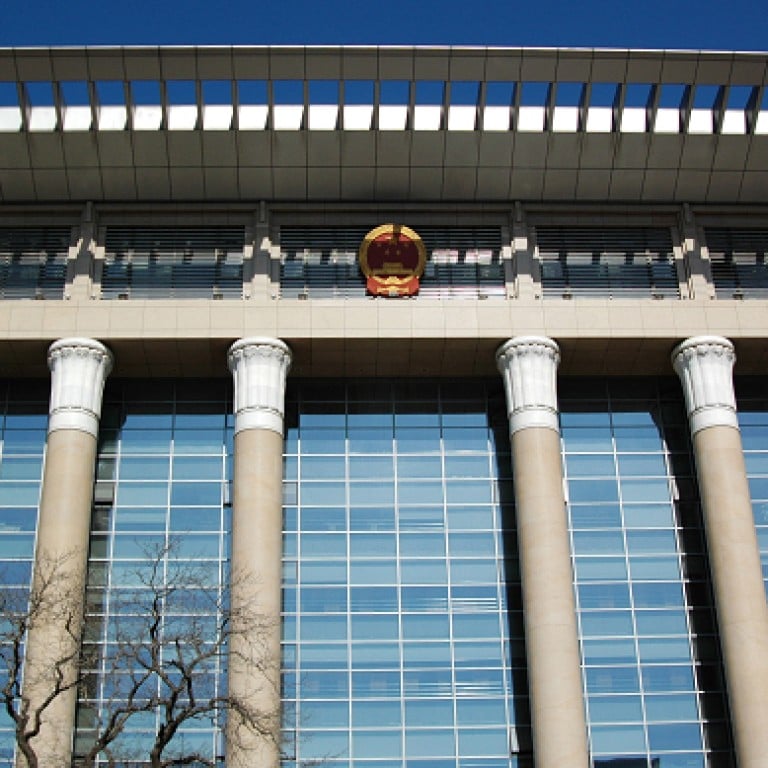 Court in China 'fiddled records' ahead of annual appraisal
Department in Anhui province accused of marking unfinished case as closed to improve statistics before end-of-year review, according to a newspaper report
A man involved in a lawsuit in Anhui province in eastern China has accused officials of marking his case as closed, even though nothing has been resolved, to make the court look like it was handling cases efficiently ahead of an end-of-year review.
The man in Fuyang is involved in a legal dispute with the landlords of a group of rented shops, the news website Thepaper.cn reported.
The case was filed at Yingquan District People's Court, but a week ahead of the hearing he received a text message saying the case had been closed.
The man's lawyer was told the case was marked as resolved because the review of the court's annual performance was approaching.
A judge later told the news website that the case was still open and that an error had been made.
"It's a mistake of registration. We found it odd, too," the judge said.
The report said a search online in the court's records showed the case was still classified as closed.
The Southern Metropolis News has reported that lower level courts in Shenzhen have been refusing to hear some cases since November and clerks said it was to improve their annual statistics for the number of lawsuits heard.