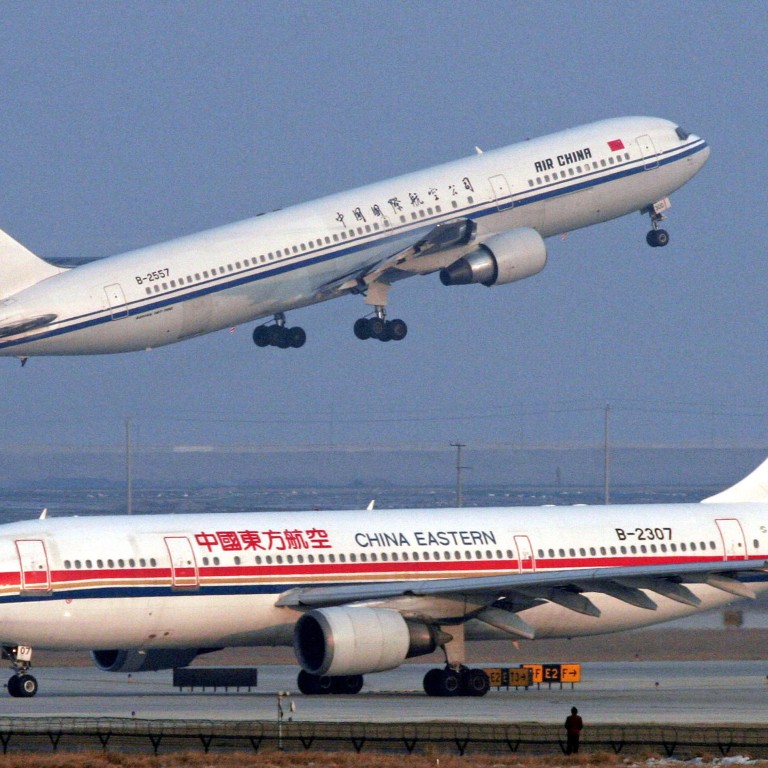 Four Chinese flights experience illegal radio interference in cockpit
Four night flights landing at a Chinese international airport had communications between the cockpit and control tower disturbed by interference from illegal radio stations
Four recent night flights landing at a Chinese international airport this month had communications between the cockpit and the control tower –  including direction transmitters – disturbed by interference from illegal "black radio" stations broadcasting nearby, state media reported.
Authorities believe black radio stations – which often broadcast using the same radio frequency as flight communications – pose a serious threat to civil aviation communication and national security, Xinhua reported.
Four different aircraft coming in to land at Dalian Zhoushuizi International Airport, in Liaoning province on January 9, were forced to land while the signal of their instrument landing system became unstable because of unknown electromagnetic interference.
The report did not give details about which aircraft were affected.
Later, local law enforcement officials were able to track down the location of black radio station and confiscated the radio transmitter, Xinhua said.
Immediately, the interference disappeared and flight operations returned to normal.
Black radio stations often broadcast advertisements for illegal fake drugs or drugs used during sex only at night, Xinhua said.
Industry analysts said the radius of interference created by a black radio station's broadcasts can stretch to about 300km – exactly the range for most take-offs and landings, which is the most dangerous part of a flight.
The provinces of Shaanxi and Tianjin are also known to have a large number of black radio stations broadcasting in cities.
Liu Weidong a radio broadcast expert at Shenyang City Radio Commission, said most black radio stations used transmitters hidden on the roofs of high-rise building in residential area.
They were run as low-cost, quick-profit businesses, he said.
Liu said stronger market supervision of black-radio-related purchases was needed to combat the problem.