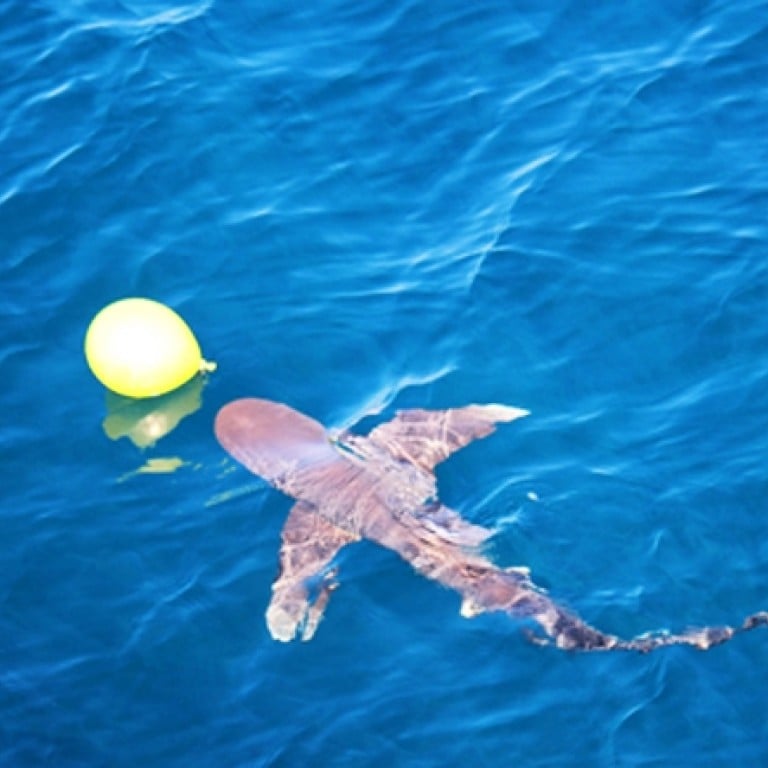 New

|
Don't shoot! Curious bullhead shark halts China military exercise
The creature appeared to have been drawn by gunners' colourful balloon targets
A bullhead shark stopped China's naval flotilla in its tracks while it was conducting a military drill on an escort mission to the Gulf of Aden.
The People's Liberation Army's naval news portal reported that the flotilla, lead by replenishment ship Weishanhu, had laid out dozens of balloons at sea in a two-nautical-mile area as targets for its gunners.
But the bullhead shark appeared through gunner Tong Yang's viewing scope as he was about to pull the trigger. It appeared to have been attracted by the colourful balloons and was playing around them.
Tong's superior ordered him to hold fire, the report said. It did not specify when or where the exercise took place.
The PLA has been intensifying its military drills over the past two years, after President Xi Jinping ordered the troops to be combat-ready.