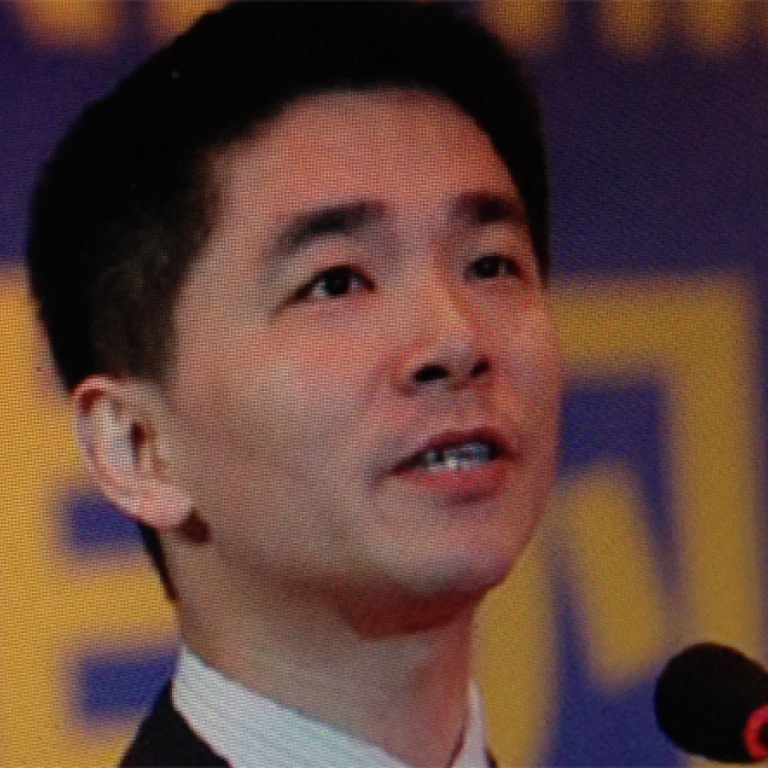 Probe into China Minsheng chief Mao Xiaofeng just tip of iceberg in banking world of corrupt alliances
Investigation into Mao Xiaofeng opens window into world of corrupt alliances in financial sector
"As far as the bank knows, the matter is of a personal nature and is unrelated to bank operations," Xinhua quoted the bank as saying. It added that board chairman Hong Qi would take on the role of president.
Other mainland media outlets said Mao has been removed from his position as Communist Party secretary at the bank by the nation's banking regulators.
Several people have been detained as part of the wide-ranging corruption investigation into Ling's affairs. Anti-graft investigators said in December that Ling was accused of "serious disciplinary violations", a term that usually means corruption.
State media have reported that Ling is accused of belonging to a corrupt faction within the party that was known as the "Shanxi Gang". All of its members hadconnections to the northern province.
"Mao so far is the first top financial official to be investigated in the aftermath of Ling's case, but I believe he will not be the last one as more senior banking officials and financial elites will be targeted," said Ma Guoxian, a political economist at the Shanghai University of Finance and Economics.
"Minsheng claims to be China's first privately controlled bank, but its leadership is actually controlled by the party and corrupt officials could use it as a platform to strike power-for-money deals," he said.
Hu Xingdou, an economist at the Beijing University of Technology, said government control of the banking sector meant that there was always potential for corrupt officials to interfere in banks' operations.
"The banking system can be a hotbed for the devious because existing government monopolies allow party officials to take decision-maker posts, causing many corrupt officials using it as their private coffers to embezzle state assets," he said.
Hu cited the example of the Bank of Beijing, which has been reported by mainland and overseas media as having dozens of shareholders below the age of 18.
One of its major shareholders is a one-year-old child, while a 10-year-old was reported to have stocks valued at 29 million yuan (HK$36.5 million) in 2007.
"Reports about children shareholders in Bank of Beijing have sparked an outcry in the capital for years, and I believe that the bank will be one of the targets to be investigated this year," Hu said.
The CCDI, headed by Wang Qishan - President Xi Jinping's most trusted man in the nationwide corruption crackdown - has already caught several top party leaders in the past few months, including Ling and former public security chief Zhou Yongkang.
The rise and fall of China's banking star Mao Xiaofeng
Politics lies at the root of all the twists and turns throughout Mao Xiaofeng's career
The rise and fall of the youngest-ever Chinese listed-bank president, Mao Xiaofeng - once seen as the most promising rising star in China's banking sector - is all linked to politics.
Mao, 42, graduated from Hunan University's College of Business Management in 1990. By 1992, he had become a prominent national student leader, and in 1999, he took up a job with the Communist Youth League, dubbed the cradle of young party cadres.
He joined China Minsheng Banking Corp in 2002 and by August last year had reached the peak of his career, taking on the role of the bank's president and party head. He was the youngest-ever president of a listed bank in China.
But Mao's high-flying career has taken an abrupt turn, when he was taken away by the mainland's top anti-graft agency to "assist in investigations".
Financial news service Caixin reported that his detention by the Central Commission for Discipline Inspection was related to his financial ties with relatives of Ling Jihua , former aide to ex-president Hu Jintao . Ling was put under a graft probe in December.
Mao has previously been named one of the nation's best investor relations managers by several mainkand magazines and websites. He is known for his role as Minsheng's spin doctor between 2011 and 2012 when the bank was weathering major storms over shareholder disputes and a large investment loss in the United States.
The good reputation that Mao built helped the man - who was educated both on the mainland and abroad, with a Master's degree in public administration from Harvard University - fly high throughout his career in Minsheng.
When Mao took the helm of Minsheng last year, Chinese media praised the mainland's first privately controlled bank for its courage to allow a relatively young professional to lead the organisation.
Under his leadership, the bank grew open to innovation, aiming to enter into the world of internet finance, where e-commerce giant Alibaba and Minsheng's long-time rival China Merchants Bank have long had a foothold.
Those who have worked with Mao over the past decade describe him as preferring to keep a low profile. He was one of the key people behind Minsheng's Hong Kong listing plan, and has also served as the bank's go-to person for maintaining good relations with investors and the media.
This article appeared in the South China Morning Post print edition as: Bank chief probe just tip of iceberg