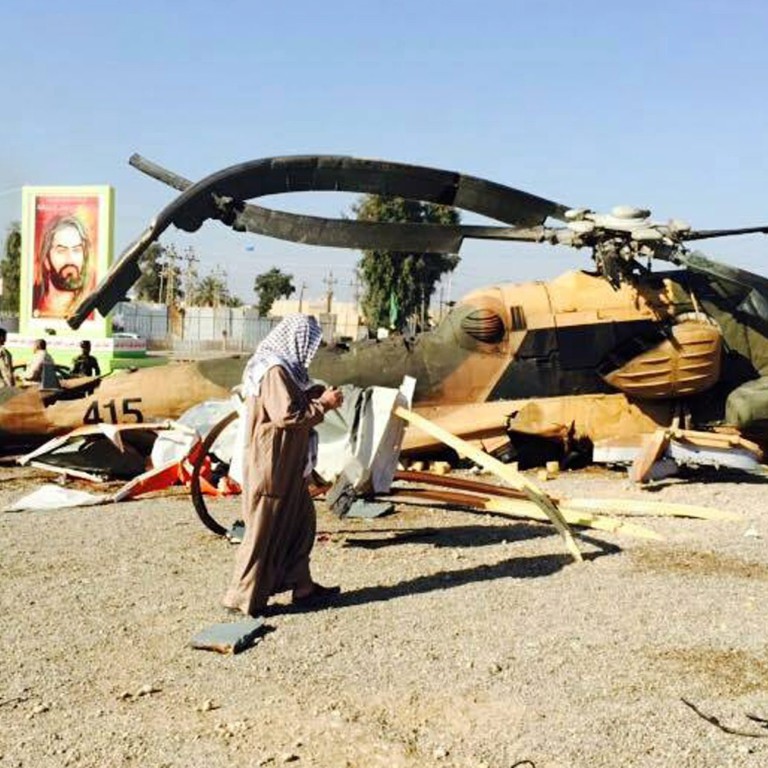 Islamic State 'executed three Uygur deserters from China'
Militants killed were Muslim Uygurs from the Xinjiang region, the Global Times says, citing an unnamed Kurdish security official
Three militants from China have been executed by Islamic State after they tried to desert from the rebel group in the Middle East, a state-run Chinese tabloid newspaper reported.
The three were among 120 members of the Islamist militant group killed for desertion over the past six months in Iraq and Syria, the Global Times reported.
The report cited an unnamed Kurdish security official as providing the information.
The Kurds in northern Iraq are one of the main groups fighting Islamic State, which is waging war to create an Islamic caliphate in the region.
The Global Times, which is affiliated to the Communist Party mouthpiece the People's Daily, said the three from China belonged to the East Turkestan Islamic Movement.
China's government says it is a Muslim rebel group fighting for a separate state in the northwestern region of Xinjiang.
The security official told the newspaper that one militant from China was executed in September last year after he attempted to leave Syria for Turkey.
"He was a young man full of ideas who had recently arrived in Turkey. He felt disappointed about the reality of Islamic State after sneaking into Syria," the official was quoted as saying.
"He wanted to return to Turkey for university, but was detained and shot dead after he was reported by his Libyan companion to his supervisor."
The official said the other two militants from China were beheaded in Iraq in December for treason, along with 11 others, as they tried to flee from Islamic State.
Wu Sike, China's special envoy to the Middle East, said last July that Syria and Iraq had become a training ground for "terrorists" from Xinjiang.
About 100 militants from China were operating in the region at that time and some had stayed on to fight, he said.
A Foreign Ministry spokesman in Beijing, Hong Lei, declined to comment on the reported executions, but said the government was opposed to all forms of terrorism.
"China is willing to work with the international community to combat terrorist forces, including the East Turkestan Islamic Movement, and safeguard global peace, security and stability," he said.
Shanghai police reported last month that they had broken up a gang trying to smuggle Muslim ethnic-Uygurs out of the country on false passports.
Some of the nine Uygurs arrested had confessed they were ultimately travelling to Syria, police said, one of the main battlegrounds in the Islamic State insurgency.
The Ministry of Public Security said it intercepted more than 800 people trying to cross illegally into Vietnam last year and most wanted to leave to receive training in jihad, or holy war.
Two Uygurs from Xinjiang were shot dead the same month trying to cross into Vietnam from the Guangxi region of southwest China.