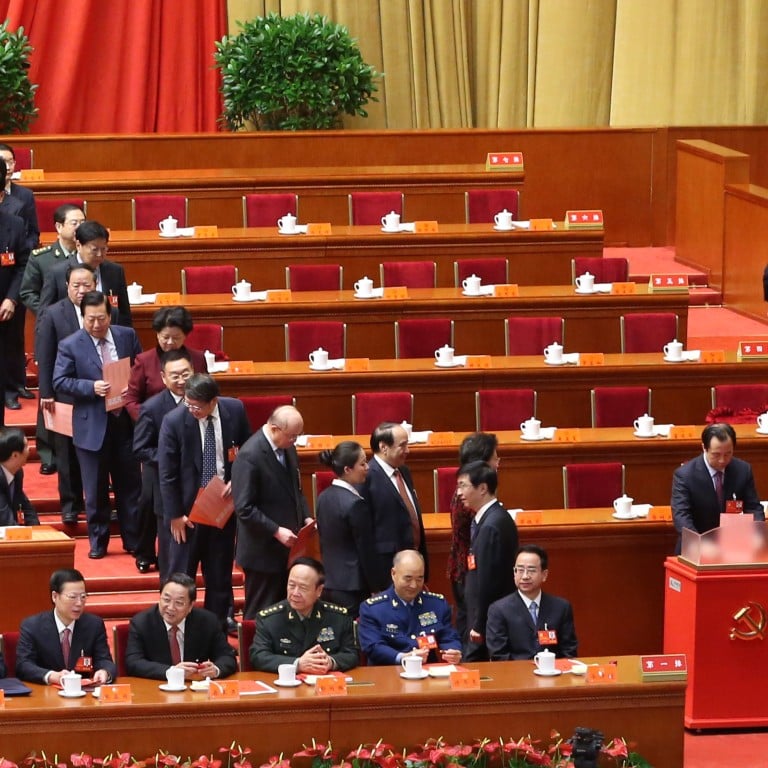 China's graft buster resurrects story of corrupt Qing dynasty prince - but who is it aimed at?
Graft-busters start a guessing game by reprinting an article about a corrupt noble
It caused barely a ripple when it was first printed two years ago but the republication of an article this week about a corrupt Qing dynasty prince set off a wave of speculation about just which former leader it was alluding to.
The story tells of the evil deeds of Prince Qing, a 19th century Manchu noble who was known as "the Iron Hat Prince" because he was deemed as beyond the reach of law and discipline.
Published two years ago to little notice, the article was put out again in print and online on Wednesday by the Central Commission for Discipline Inspection, the nation's top anti-graft agency.
It was immediately picked up by major mainland news outlets, with some also running commentaries alongside.
Even the blog of the overseas edition of piled in, coming up with a fictional interview with the late Prince Qing, whose language clearly mirrors that of communist officialdom.
The interview presents the prince as an opponent of government structural reform, putting his son and daughter in lucrative high places and funnelling huge sums to an overseas bank account.
It came after said last month that there was no "iron hat" for any corrupt official, an allusion that mainland readers took as a sign that the graft fighters were gunning for another "big tiger", or corrupt high-ranking official.
The article's republication ignited a frenzy of speculation, with some seeing it as a play on the "Qing" name and linking the prince with former Politburo Standing Committee member Zeng Qinghong.
Others thought it was alluding to other leaders, such as former premier Li Peng .
Hong Kong-based political commentator Johnny Lau Yui-siu said the article did not have an obvious target but was a general warning to all tigers.
"The article has helped to sustain the momentum of [President] Xi Jinping's anti-graft campaign - it's been picked up by so many domestic and overseas media," he said.
"But I don't think the article is alluding to any heavyweight like Zeng or Li."
Lau said that for the foreseeable future former security tsar Zhou Yongkang would remain the highest-ranking official investigated for corruption.
He said Xi would risk a backlash if he pushed too fast in his anti-corruption drive.
"Zhou's case is not over yet. We are still waiting for the announcement of his punishment. Under such circumstances, it is not wise for Xi to go after another big name," Lau said. "He would force his enemies into one opposition group if he moved too soon."
It is a Chinese tradition to use historical figures or stories to make subtle insinuations, particularly against powerful figures.
Mao Zedong was a master of this. During the Cultural Revolution, he often used articles on historical or fictional characters as a prelude to campaigns against his political enemies.
This article appeared in the South China Morning Post print edition as: Prince Qing comes back to life but who is he?