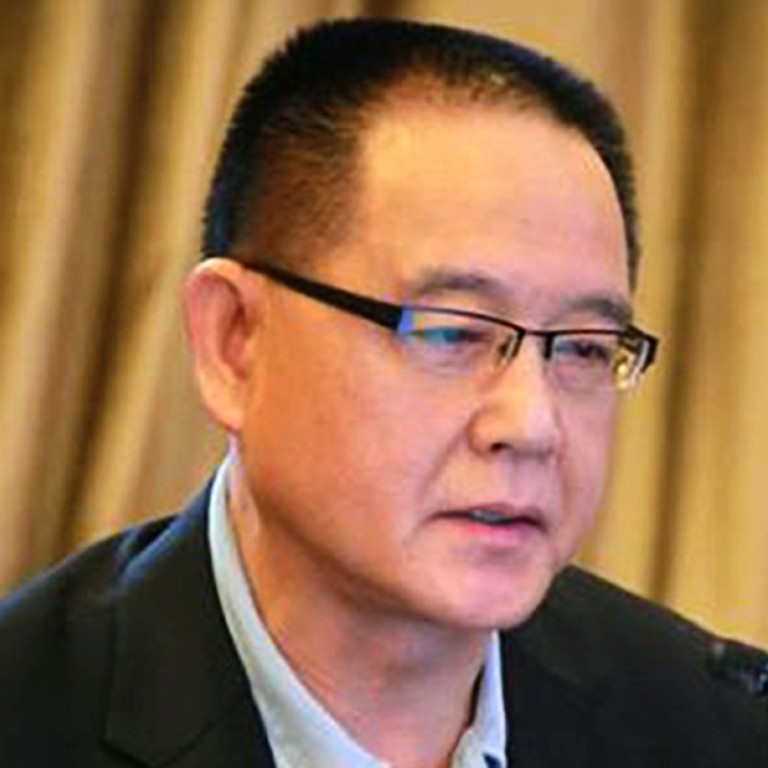 Exclusive

|
Senior Chinese military strategist 'leaked state secrets, helped rebels in Myanmar'
Major general accused of fraud but charge is a pretext for a political error, sources say
A senior PLA strategist will face a military court on fraud charges that sources say are a cover for the officer's alleged leak of state secrets to armed rebels in Myanmar.
Major General Huang Xing , the former head of the research guidance department at the Chinese Academy of Military Science, was detained for "serious disciplinary violations" earlier this year, a phrase often used by the Communist Party to refer to alleged corruption.
He was among the 14 generals the announced on Monday had been detained over the last two months for alleged graft or related crimes.
A source close to the academy said Huang's chief offence was violating military discipline by allegedly leaking state secrets to rebels in the Kokang region of northern Myanmar during fighting in the Southeast Asian nation in 2009.
The main rebel force in Kokang is the Myanmar National Democratic Alliance Army, who are ethnic Chinese and once formed part of Communist Party forces in the region.
"He [Huang] was arrested recently and charged with committing fraud," an academic source said, but gave no further details on the case.
Another source who claimed to be Huang's friend told the that the major general was charged with "swindling one million yuan [HK$1.25 million]".
The details were not clear, but the friend suggested the allegation was a pretext to " take Huang down".
"One million yuan should not be a strong enough reason to charge a major general. Other generals facing corruption investigations have all allegedly received much more than that," the friend said.
"Huang's family handed in the one million yuan, but the authorities still went ahead and charged him. I suspect somebody is just waiting for an opportunity to bring him down."
The reported that Huang was investigated by military graft-busters in January over "serious disciplinary violations".
His case had been handed over to military judicial institutions, it added. The military newspaper did not mention Huang's alleged relationship with Kokang rebels.
The People's Liberation Army strictly forbids officials contacting foreign military personnel without prior approval. Myanmar's chief of military affairs security last month alleged that Kokang rebel forces had received training and advice from former Chinese soldiers during a recent upsurge in fighting.
He also hinted the rebels had received support from China. The Ministry of Foreign Affairs in Beijing and the Kokang rebel leader denied the claim.
Professor Arthur Ding Shu-fan, a PLA expert at the Taipei-based Chinese Council of Advanced Policy Studies, said he was surprised to see Huang's name on the list of the 14 disgraced generals.
"Huang is quite famous for his research work on military strategies. As a military scholar, I didn't think he would be implicated in corruption because he wouldn't have had many opportunities to take bribes," he said.
Two retired senior colonels said Huang's detention was due to a combination of factors.
They said Huang's involvement with the Kokang rebels was a "political mistake" and an embarrassment to the PLA hierarchy. "The fact that this is not mentioned [in the report] suggests that the top leaders may feel embarrassed. Instead they picked a more convenient charge to punish him with," one of the retired officers said.
This article appeared in the South China Morning Post print edition as: Senior PLA strategist held 'for leaking state secrets'