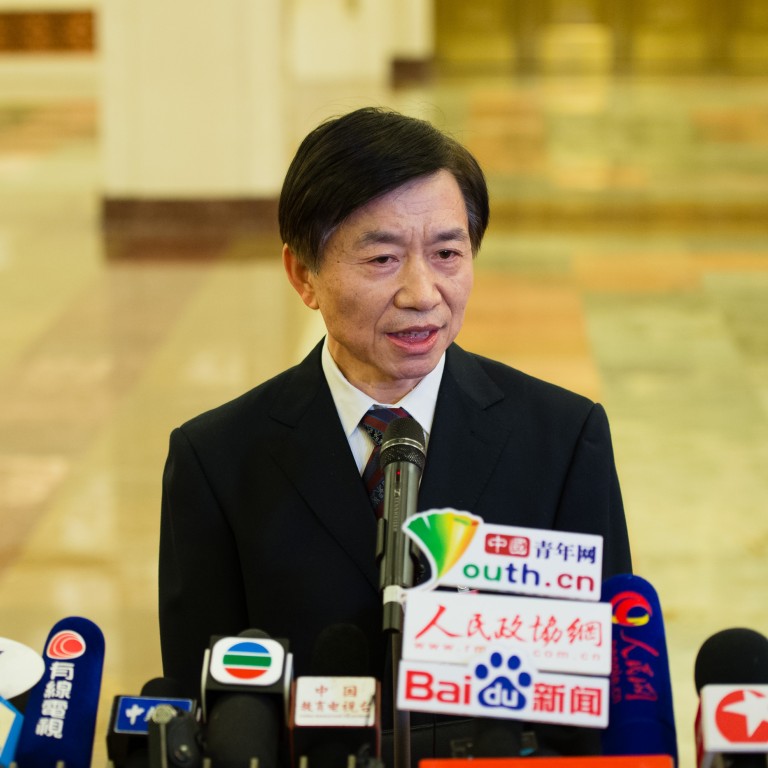 Beijing calls on Macau to join manhunt for fugitive corrupt officials
Gambling mecca is urged to help corner corrupt mainland officials on the run
A leading Beijing official has urged Macau's graft-buster to cooperate in the central government's crusade to hunt down fugitives from the mainland crackdown on corruption.
Despite returning to Chinese sovereignty in 1999, Macau has not devised a law to transfer fugitives to and from the mainland.
Huang Shuxian, minister of supervision and a deputy chief of the Central Commission for Discipline Inspection, said on Monday he hoped to "pragmatically cooperate with Macau's Commission Against Corruption to strengthen the tracking down of fugitives and proceeds".
The remark was made during a meeting in Beijing with the Macau commission's director, Andre Cheong Weng-chon, days after the launch of Operation Skynet, the mainland's international manhunt for fugitive corrupt officials.
Mainland-Macau cooperation would strengthen the implementation of the United Nation's Convention Against Corruption, Huang was quoted as saying.
Since President Xi Jinping came to power in 2012, the mainland has stepped up its drive against corrupt party cadres, a move widely seen as the reason behind falling revenues in the gaming sector in Macau, the city's lifeblood.
Professor Simon Young Ngai-man, of the University of Hong Kong's faculty of law, said the absence of transfer agreements would not impede cooperation, because handing over alleged criminals was only one way to enforce the law.
"Sometimes through sharing of information, the Macau authorities may learn enough to undertake their own investigations for purposes of enforcing Macau law, for example, money laundering laws," Young said.
"This is probably what the mainland authorities are hoping for - that the Macau authorities will be able to prosecute and confiscate the proceeds of corruption and then return some or all of those proceeds to the mainland."
Beijing has not yet indicated an intention to forge a similar bond with Hong Kong which, like Macau, has no fugitive transfer agreement with the mainland.
Last month, the reported that Wang Qishan , Beijing's chief graft-buster and a member of the Politburo Standing Committee, was preparing to visit the United States to seek Washington's help in catching fugitives.
Operation Skynet will go further than last year's international manhunt led by national police, Operation Foxhunt, by coordinating government departments in a multipronged attack on fugitives and those who help them.
Underground banks and offshore companies that enable money laundering as well as people who forge licences, passports and other documents are among the key targets.
This article appeared in the South China Morning Post print edition as: Beijing calls on Macau to join hunt for fugitives