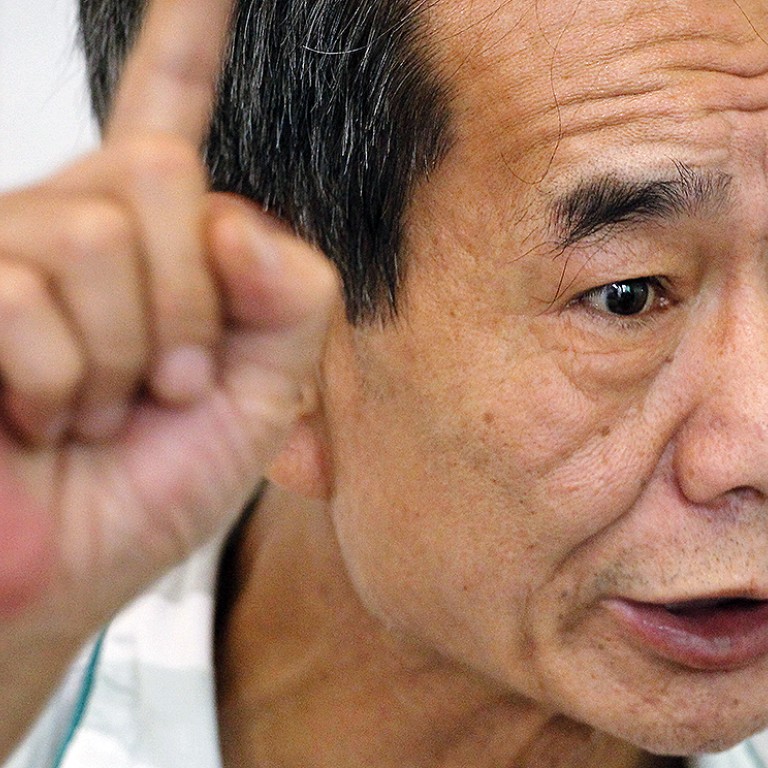 'I was framed': Chinese anti-corruption activist denies soliciting prostitute
Anti-graft campaigner alleges he was framed, saying no money changed hands before police officers burst into his hotel room in Changsha
An anti-corruption activist denied allegations that he solicited a prostitute, saying it was an attempt by the authorities to smear his name, mainland media reported yesterday.
Ou Shaokun was given five days of administrative detention in Changsha , Hunan province, after police said they raided his hotel room and found him with a prostitute on March 26. Ou, 62, who is based in Guangzhou and best known for his campaign against officials using government cars for personal business, said he had met the woman earlier in the evening, did not have sex with her and did not pay her any money,
Thepaper.cn
reported.
He said he was invited to go to a karaoke bar at the hotel on March 26 and, after a few songs and some drinking, felt uncomfortable and decided to return to his room.
He then allowed in a young woman who had been singing with them, the report said.
She used the bathroom to take a shower and then undressed herself.
Ou said they had just started kissing when police raided the room and began taking photographs of them.
"We did not have sex and I did not pay any money, so it does not constitute prostitution," Ou was quoted as saying.
The activist was released on Wednesday night and picked up by Guangzhou police, who took him back to his home city.
Changsha TV's politics and law channel reported on March 29 that Ou had admitted the offence and aired footage in which he apologised to his supporters.
He said he had initially refused to be interviewed by the news channel, but relented after a police officer threatened to upload surveillance video in the hotel room online.
Ou said his comments saying he had been wrongly detained were edited out.
He planned to sue Changsha police, he said.
The hotel raid and arrest took place within hours of Ou uploading photos on his microblog of a Toyota four-wheel-drive vehicle. The car was one of two that he said were Guangzhou government vehicles being used for personal business in Hunan.
Ou, who has more than 104,000 followers on his microblog, alleged the car was owned by Guangzhou police and that he had spotted it in a memorial park to Mao Zedong in the late leader's hometown of Shaoshan .
Ou is a former wet-market regulator who often roams Guangzhou on the lookout for government cars parked outside entertainment venues, tourist spots, hotels, pricey restaurants or shopping malls.
When he sees what he suspects is a government car, he takes photos or videos of the vehicle, posts the material online and files a complaint with the authorities.
This article appeared in the South China Morning Post print edition as: Activist: I didn't solicit prostitute