Bo Xilai
Get more with myNEWS
A personalised news feed of stories that matter to you
Learn more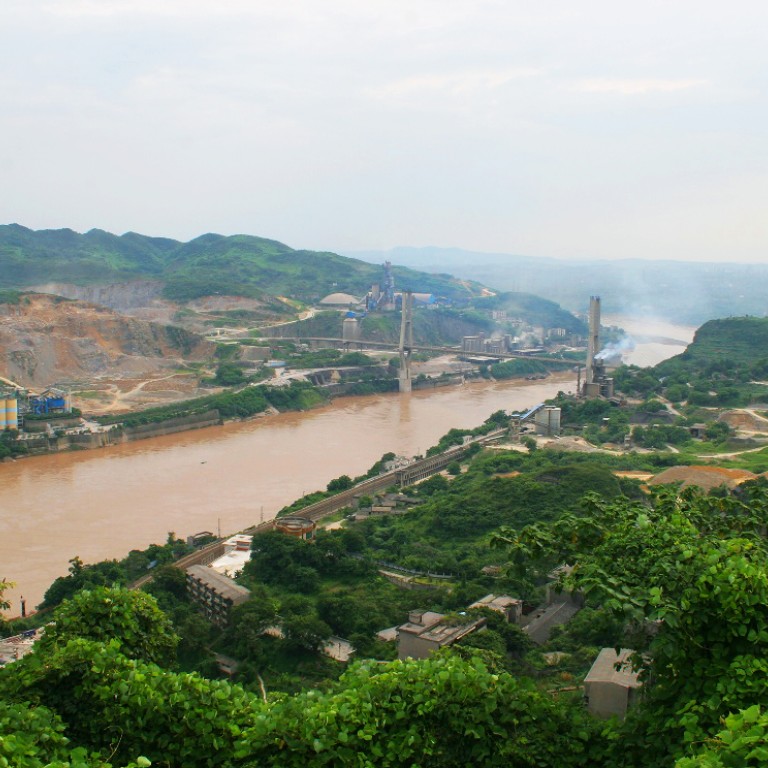 Chinese government axes jailed party chief Bo Xilai's Yangtze dam project
Power plant backed by jailed ex-Chongqing chief 'would have harmed national fish reserve'
China's environmental protection ministry has officially overruled a controversial dam project in a critical national fish reserve on the Yangtze River, widely seen as a pet project of disgraced former Chongqing party chief Bo Xilai.
The ministry issued a document on March 30, seen by the yesterday, barring construction of any dam or sluice gate in the mainstream or tributaries of the Yangtze River between Xiangjiaba Dam, on the Sichuan and Yunnan border, and the Three Gorges Dam.
The document, which named plans to build Xiaonanhai hydroelectric power station, and two others, was addressed to the China Three Gorges Corp, developer of the project, and also sent to other government departments, including the National Development and Reform Commission, National Energy Administration and local environmental authorities.
Mainland environmentalists view the official ban as a rare victory as they have been lobbying for nearly six years to scrap the project, which could have wiped out several endangered fish species, including the Chinese sturgeon and Chinese paddlefish, and dealt a huge blow to the Yangtze's biological diversity.
The environmental ministry's document also called for an "ecological red line" to be respected, and admitted major hydroelectric projects had dealt a heavy blow to rare fish reserves on the upper reaches of the Yangtze River.
Zhang Boju, director of mainland environmental group Friends of Nature, said the decision to scrap the project was welcome, but the environmental ministry needed to work out the "ecological red lines" for all rivers and lakes across the country, to avoid harm from similar projects.
The planned Xiaonanhai hydroelectric plant, 700km upstream of the Three Gorges Dam, and 40km upstream of Chongqing, would have generated 1,680 megawatts of electricity.
Despite its poor economic feasibility, Chongqing authorities managed to overcome all major hurdles to its construction, mostly due to Bo's intervention.
They said the project would ease the city's shortage of power, improve navigation on the river and also solve silting problems at the Three Gorges dam reservoir.
Analysts believe the real reason behind the city's push for the project was that its total investment of 32 billion yuan (HK$40 billion) made it the municipality's costliest ever single project.
Some top scientists, who once opposed the plan, later agreed to shrink the fish reserve to make way for the project, saying the ecological impact would be limited. The Ministry of Agriculture approved the re-zoning in 2010, despite opposition from NGOs, yet remained tight-lipped about how it came to such a conclusion.
Bo was found guilty of corruption in 2013 and sentenced to life imprisonment.
This article appeared in the South China Morning Post print edition as: Bo Xilai's controversial Yangtze dam project axed