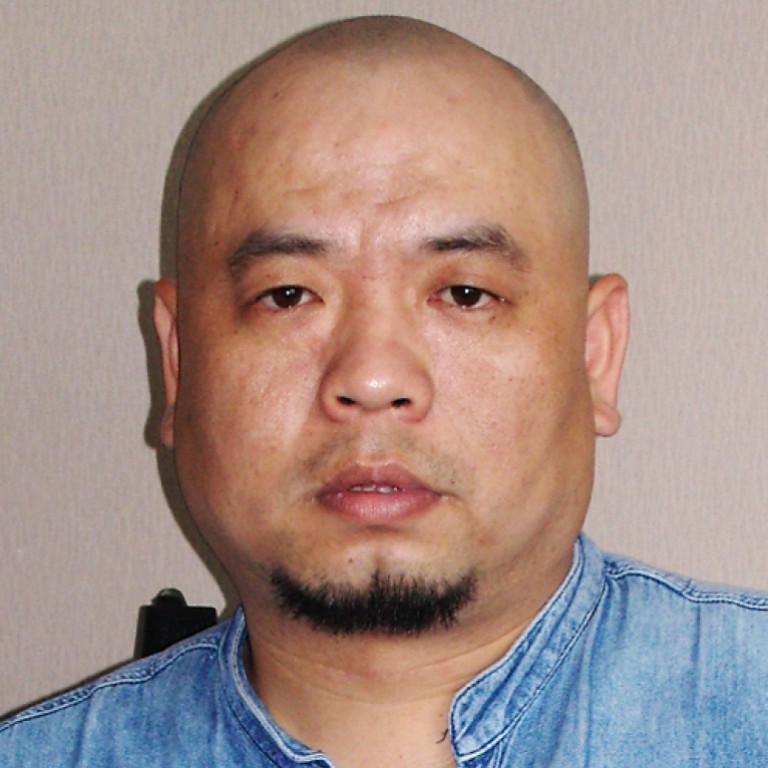 'Super Vulgar Butcher', Chinese activist, may face subversion charge
Prosecutors have 7 days to consider police request over online campaigner
Police in Fujian province have applied to prosecution authorities to formally charge a detained activist nicknamed "Super Vulgar Butcher" with subversion, defamation and provoking trouble, his lawyer said on Sunday.
Lawyer Yan Xin said prosecution authorities in Xiamen informed him on Saturday that city police had applied for permission to formally arrest "Butcher", whose real name is Wu Gan, on three criminal charges: "inciting the subversion of state power", defamation and "picking quarrels and provoking trouble".
Yan said that after police submitted a request to formally arrest a suspect, prosecution authorities had seven days to decide whether to grant permission. The prosecution is expected to make a decision by July 3.
Yan said if Wu, an influential online campaigner, was convicted of all the charges, he was likely to be jailed for more than 10 years.
A Xiamen City People's Procuratorate staff member who answered the phone on Sundaysaid he was unable to answer press inquiries.
Wu, 43, was detained by police in Jiangxi province on May 27 on two criminal charges: defamation and "picking quarrels and provoking trouble", after he set up a mock grave outside the Jiangxi high court targeting the court chief.
Wu had gone to Jiangxi a week earlier to join a protest staged by four lawyers over a rape and murder case, which allegedly involved the torture and jailing of four innocent people.
Wu's former lawyer Wang Yu said the new charge of incitement of subversion was a very serious one and she believed Wu was targeted because he drew public attention to an incident in the town of Qingan in Heilongjiang province in early May in which an unarmed man, Xu Chunhe, was shot dead by a policeman in front of his mother and children.
The case led to a huge public outcry and embarrassed the local authorities.
Wang said the charge was politically motivated and citizens such as Wu should be allowed to criticise the government without being incriminated.
In an unusual step, state media last month launched a high-profile campaign against Wu. Analysts said the move showed the government was resorting to smear campaigns to target activists who were popular online because it was nervous about losing control of the internet.
prominently reported on Wu's detention on May 28.
The report also denounced Wu for his unconventional and loud protests against officials and quoted supposed former neighbours and acquaintances criticising him and exposing his troubled family background.
News of Wu's detention was also carried by Central China Television, Xinhua, the China News Service as well as pro-Beijing news outlets in Hong Kong.
This article appeared in the South China Morning Post print edition as: 'Vulgar Butcher' may face subversion charge