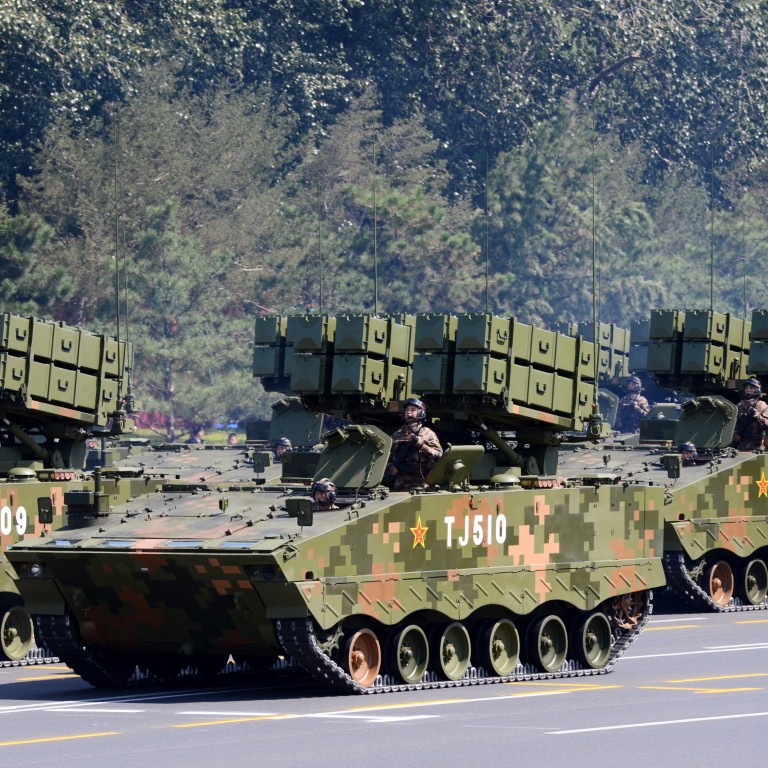 Beijing's diplomacy, military build-up aims to be ready to retake Taiwan by 2020 and deter foreign assistance
Military build-up and fostering of good ties intended to lull island off its guard: report
Beijing was actively building up its armed forces and would be strong enough by 2020 to launch an invasion of Taiwan, a military report said yesterday.
Despite closer political ties, the mainland was "continuing to accumulate large-scale war capabilities, with the threat of a cross-strait military conflict continuing to exist", Taiwan's "2015 National Defence Report" said.
The mainland's annual military spending has grown on average by double-digit rates over the past decade, second only to the United States, it said.
The biennial report published by the defence ministry said Beijing was strengthening its naval and air forces in the region to deter foreign forces from intervening in any invasion.
"[Mainland] China believes foreign interference would be its biggest concern if it attacks Taiwan," it said.
Relations between the once bitter rivals have warmed since Taiwanese president Ma Ying-jeou of the mainland-friendly Kuomintang party came to power in 2008. But Beijing still sees Taiwan as a renegade province and refuses to renounce the use of force should it declare formal independence.
The defence ministry said there was a risk of Taiwan letting its guard down because of increased economic and cultural exchanges in recent years.
"[The mainland] is diversifying its Taiwan strategy, forging positive [cross-strait] developments, giving them an advantage for any future attacks on Taiwan," the report said.
Taiwan will elect a new president in January, with the candidate of the pro-independence opposition Democratic Progressive Party, Tsai Ing-wen, tipped to win.
She has pledged to maintain the status quo if she wins but some analysts have questioned whether cross-strait peace could be maintained.
This article appeared in the South China Morning Post print edition as: Beijing 'in shape to hit Taiwan by 2020'